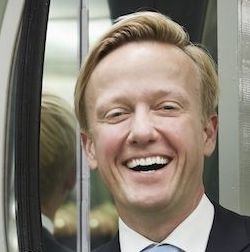 President/ CEO
Liseberg
Andersen has been in the parks and attractions industry since 2001, enjoying a period as CEO of Copenhagen's famous Tivoli Gardens in his native Denmark from 2004 to 2008.
He left Scandinavia to serve as executive director at IAAPA's European office in Brussels until 2011 but returned to park management to lead the Liseberg Group in Gothenburg, operator of Sweden's most popular amusement park.
A self-confessed "theme park nerd", Andersen never severed his links with IAAPA. He is currently combining his day job at Liseberg with being the association's international chairman until November 2018.