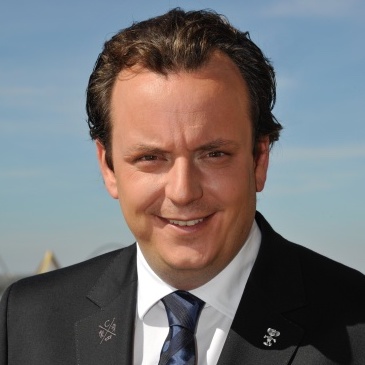 Managing Director
Europa-Park, Mack Rides, MackMedia
Michael Mack is responsible for the day-to-today running of Europa-Park. The park is Germany's and the top theme park resort in Europe after Disneyland Paris. But his attraction industry interests don't stop there.
In addition to an involvement with the family manufacturing business Mack Rides, Michael  has his own company, MackMedia. This produces 3D movies, VR Coaster films and other media – including creative content for Europa-Park's new Rulantica water park – as well as external parks and attractions.
As he does all this, his brother Thomas oversees the park's resort and food & beverage operations. Meanwhile the siblings' sister Ann-Kathrin is now becoming involved with the park, having had a hand in the design of Rulantica and its adjoining hotel. In addition, Michael Mack has followed in his father's Roland's footsteps by serving on the board of the VDFU (German association of amusement parks) and an an active volunteer with IAAPA.