The afternoon briefing was held at the Crowne Plaza hotel on Sunday March 26th, the day before the DEAL Expo, followed by an evening networking reception.
Sharif Rahman, CEO of International Expo Consults and organisers of the DEAL 2016 show stated that, "We decided to associate with Blooloop to add further value to the stakeholders of the theme parks and amusement industry while they visit our show. We have been supporting the industry for over two decades and we now wanted to provide the trade visitors more insights into the industry …
"This conference will enable us to do that and we are delighted to take this cause ahead with industry experts such as Blooloop."
This event was supported by the UK's Department for International Trade.
High quality educational briefing
DEAL Live by blooloop brings together leading executives and key thinkers for a high quality educational briefing afternoon focusing on key trends and developments in the attractions business from the region and beyond.
Industry leading speakers
Top trends
Key projects
Strategic insights
Great networking
Speakers
Our fantastic line up of speakers included:
KEYNOTE: Ahmad Hussain Bin Essa – CEO of Global Village
Professor Kenneth Wilson ' Adviser to HE Sheikh Nahayan Mabarak Al Nahayan in the Office of the Minister of Culture, Youth & Community Development in the UAE.
Yael S Coifman ' Senior Partner, Leisure Development Partners (LDP).
SeA?n Young ' Founding Director and Head of the Destination Development Consulting Team at Colliers International.
Philip Shepherd ' Partner at PwC.
Phil Taylor ' Managing Director, Team Leisure.
Jesse Vargas ' General Manager at Ferrari World Abu Dhabi
Tim Husband ' Director of Dubai Safari & Richard Champion, Manager Zoological Services, zoOceanarium Group.
Adrian Tolliday ' CEO, Tolliday Group International Ltd. TGI are responsible for Project Supervision and Operational Management of the new 8000sqm Oman Aquarium ' the largest Aquarium attraction in the region.
Waleed Abdel-Fattah ' Senior Vice President and Managing Director of Hill's North Africa Region responsible for overseeing construction of the Grand Egyptian Museum in Giza.
Event Programme
View our event programme here:
Thank you to our sponsors and supporters:
Platinum Sponsor

Gold Sponsor

Silver Sponsor


Supported by
DEAL Live by blooloop is a part of UK/UAE 2017, a Year of Creative Collaboration, led by the British Council.
[/td_block_text_with_title][td_block_4 custom_title="Articles" tag_slug="bloolooplive" installed_post_types="feature, download, post, articles" limit="4″][td_block_text_with_title custom_title="Photos"]
[/td_block_text_with_title][/vc_column][vc_column width="1/3″][vc_widget_sidebar sidebar_id="td-social-buttons"][vc_column_text]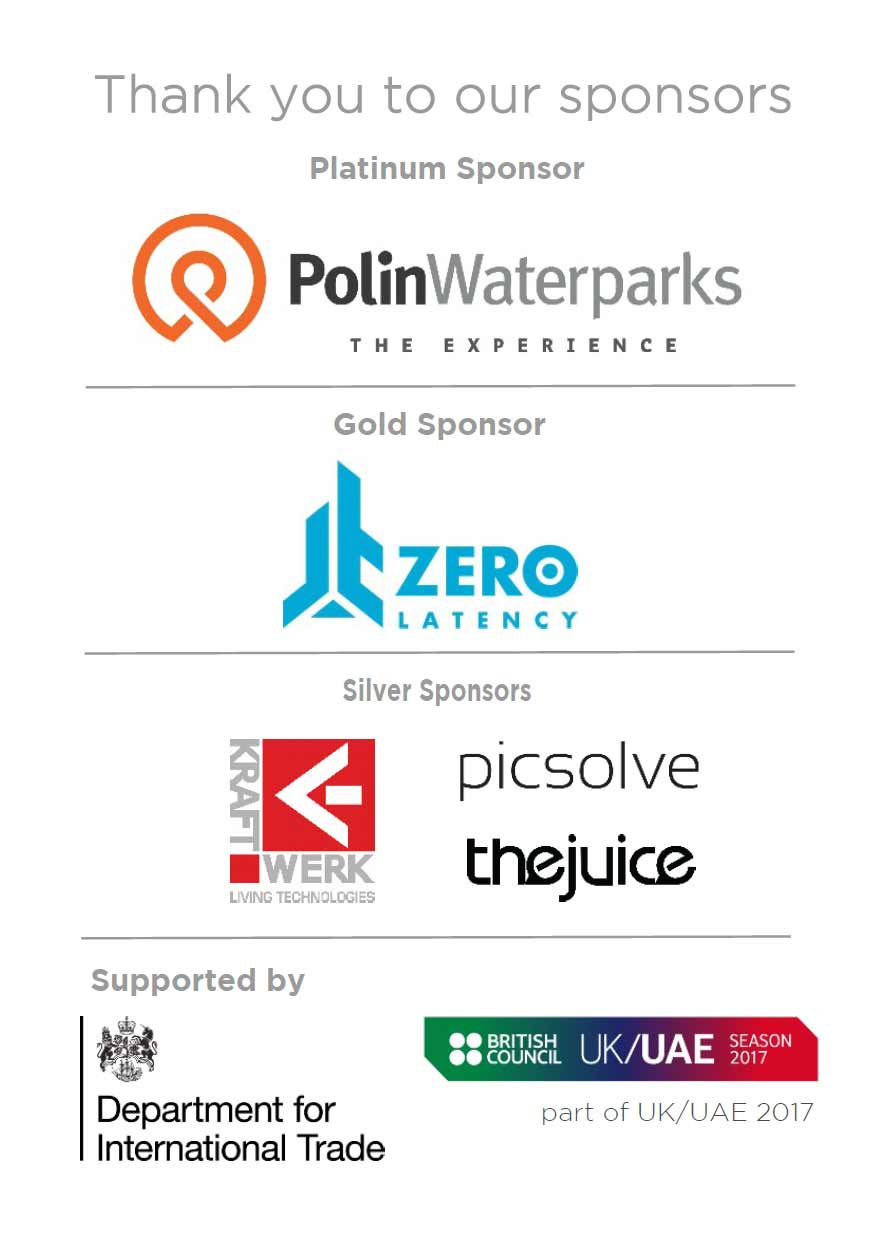 [/vc_column_text][vc_separator][vc_column_text]
[/vc_column_text][/vc_column][/vc_row][vc_row][vc_column][td_block_text_with_title custom_title="Past Speakers"][huge_it_gallery id="2″][/td_block_text_with_title][/vc_column][/vc_row]