The attractions industry is full of highly creative people with a wealth of skills. These are usually put to use to create unforgettable experiences. However, now some companies are adapting to help the fight against COVID-19.
It's hard to miss the impact of the global pandemic on the attractions industry. Visitor favourites of all kinds have been forced to close their doors. This has led to a significant drop in income. It's also had an inevitable knock-on effect on the companies which supply and support the industry. Despite this, some companies within the attractions industry are adapting to help the fight against COVID-19.
Within the sector, there has been an unmistakable movement to act as a community and provide support for those affected by the COVID-19 crisis. Some businesses are changing their manufacturing lines in order to produce essential equipment. And others are providing professional support through webinars and more.
Meeting the need for PPE
Several countries have made headlines due to a shortage of personal protective equipment (PPE). These items are essential for frontline medical workers. For instance, masks, gloves, gowns and hand sanitizer.
It could be a time for suddenly-quiet factories to rest on their laurels or worse lay-off staff. However, some in the attractions industry have pivoted in order to meet this extra need.
For example, Animax Designs is manufacturing protective face masks and shields. The company is now using its existing facilities to make medical-grade PPE for health workers.
While its cutting-edge 3D printing equipment is normally used to make parts for complex animatronics, the company is now using it to make headpieces for face shields. It is also producing other face shield components in its workshop, as well as triple-layered facemasks.
We are excited to announce our autonomous disinfection robot, #Robocare that can eradicate 99.99% of hospital-acquired infections including the #COVIDー19#dofrobotics #autonomousrobot #COVID19 #robocare pic.twitter.com/PSmJcQHuLY

— DOF Robotics (@dofrobotik) May 4, 2020
Another company which has taken on the challenge of making PPE is DOF Robotics, which is now creating face shields for free. It is delivering these to healthcare workers in Istanbul. In addition to this, it has created an autonomous disinfection robot.
Masks, face shields and more 
The owner of Mad Systems is also hard at work creating PPE. Tricia Rodriguez is making masks from material and metal wires, which can be fitted with N95 filters if needed.
Meanwhile, her partner Maris Ensing, the founder of the company, has produced a prototype ventilator. This uses a non-invasive method to provide positive pressure and get oxygen to patients.
Even a designer treehouse manufacturer has got in on the act. Daniels Wood Land is now using its brand-new California factory to create Level One protective gowns that can be used by local emergency teams.
Another company is helping with the PPE shortage by helping to decontaminate equipment such as N95 masks. Cleanbox has adapted its CX1 headset units, usually used to clean VR headsets, to create a new product called CleanDefend. This can decontaminate up to 100 masks per hour.
Sanitise Now has launched a range of automatic foam hand sanitiser dispensers for the attractions industry. Killing 99.999% of germs, the foam is non-flammable and dries quickly on the hands, meaning there won't be slippy floors for guests.
Mack Rides also donated its entire stock of PPE, including over 150 masks, to Diakonie Hospital Freiburg. This will be used by frontline medical workers, keeping them safe as they treat patients with COVID-19.
While theme parks are closed, staff have also found themselves with time on their hands. One Futuroscope technician, who is in charge of the park's 3D printer, took it home to make visors. He is producing 170 each week.
Adapting to support the attractions industry with online COVID-19 resources
The above companies in the attractions industry are adapting to fight COVID-19 in a physical way. But others have been busy creating a range of online resources to support the wider attractions community.
In the FEC sector, several companies, including Creative Works, Hologate, Embed and Redemption Plus have come together to create Amusement Recovery. This new website features quick links, useful articles and more, all designed to help operators manage through the crisis and plan for recovery.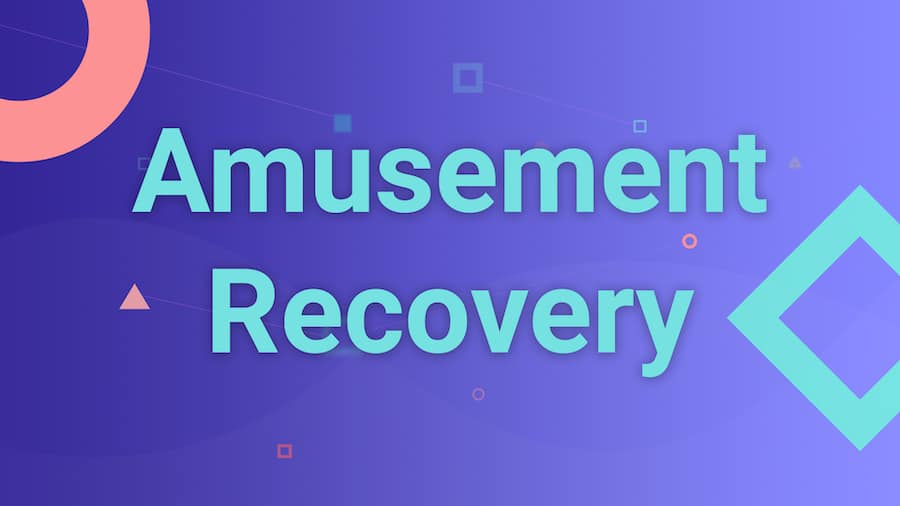 The unprecedented solution will mean several changes for the industry going forward. To help operators and businesses navigate this, Gateway has been running a series of webinars. So far these Webinar Wednesday sessions have covered a range of topics around reopening attractions safely and how to implement capacity management solutions.
In the zoo & attractions world, The Ocean Project is also helping operators adjust to the 'new normal' when they reopen with extra precautions in place. This is through a webinar session with IMPACTS Research and Development, looking at building trust with guests and encouraging them to visit once again after the pandemic.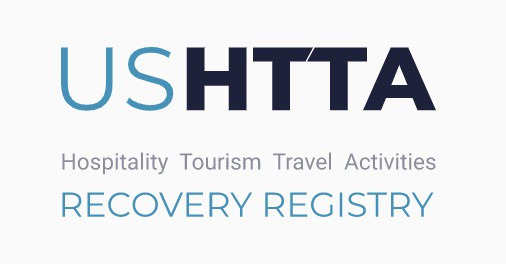 Others in the industry have been working to support those who have lost their job as a result of COVID-19. Jonathan Elkoubi, CCO of VisitorTix, alongside Marina Petrova, founder of Places.Events, has launched a new initiative, HTTA.US. This is a platform designed to connect people within the leisure and tourism industry who have lost their jobs due to the current situation.
Offering expertise
When attractions do reopen, they will have to adapt operating procedures as a result of COVID-19. Several companies have explored what this 'new normal' might look like, to help attractions plan their next steps.
For example, Thinkwell Group has published a new white paper for the location-based entertainment industry. This deals with seven areas that operators need to consider on reopening once the threat of COVID-19 has passed.
Connect&GO has also published a white paper, which looks at how contactless solutions can help attractions to meet some of the new challenges posed by a post-COVID-19 world.
Big players in the theme park world are lending their expertise too. For instance, Disney's Bob Iger has joined California's economic taskforce, alongside Apple CEO Tim Cook and around 80 other experts in the region. The group aims to develop economic recovery strategies in response to the coronavirus pandemic.
Theme parks in Florida have also joined the conversation, with Universal Orlando Resort's CEO, John Sprouls, and Walt Disney World's President, Josh D'Amaro, both joining Governor Ron DeSantis' Re-Open Task Force.
Member networks
There is also a lot of support available from the industry's various member networks and associations.
IAAPA, alongside its comprehensive list of resources, has been working hard to advocate for the industry. For example, IAAPA CEO Hal McEvoy wrote to all US Senators in order to request that the attractions industry is included in decisions relating to COVID-19 relief legislation.
AAM has also been advocating on behalf of the museum community. It has written to Congress to ask for additions and alterations to the CARES Act. These requests include the extension of the Paycheck Protection Program and the inclusion of supplemental funding for museums. Like IAAPA, AAM also has a wide range of help and information available on its website. 
WAZA is hosting regular webinars to help members navigate the challenges presented by COVID-19. Previous sessions have included insights on communication strategies, and how to continue vital conservation work despite the widespread closures.
New services
Some companies in the industry are adapting to the COVID-19 crisis by offering new services to help attractions during this difficult time.
For example, Holovis has created a new social distancing app, Crowd Solo. This includes reservation and queue-management tools with proximity alerts, allowing operators to implement social distancing procedures on reopening.
Attractions.io has also worked on a technical solution for operators, announcing a new social distancing package and support program. This package combines several of the key features of the Attractions.io platform. These are ideal for capacity management and socially-distanced attractions.
Another company which is adapting its existing technology to assist the attractions industry during COVID-19 is WhiteWater. The team behind its Vantage platform is looking into how the software can be used to help. Vantage tracks visitors through a water park using of smart wristbands. This provides useful information on the number of guests present in the park and where they are.
Special offers
Other companies have responded by providing special offers on their existing products. For instance, Embed is currently offering its award-winning Mobile Wallet platform for free, in recognition of the role contactless solutions are likely to play in a safe and hygienic recovery. The company is also working on adding capacity management to its Mobile Portal.
Similarly, Antenna International is offering a free trial of its virtual tour app. Its Progressive Web App allows museums to offer virtual tours to their visitors. This helps them to engage with their audience even while closed.
mov(e)motions has also announced a special offer. It has teamed up with purematic to deliver a special deal on the pure.AIS system. This is a solution which helps operators to monitor the number of guests in their parks.
Helping those in need
While they are adapting their own operations as a result of COVID-19, some attractions are also helping out their local communities. For example, once they closed their doors in March, Disneyland and Walt Disney World began to donate excess food to Second Harvest Food Bank in Orange County and Central Florida.
Disneyland Paris followed suit and gave 15 tons of surplus food inventory to local and national associations in France.
Meanwhile, The PortAventura Foundation donated €500,000 to purchase state-of-the-art respirators for hospitals in the province of Tarragona.
Free entry to key workers
The industry has been working hard on all the above initiatives for the wider attractions community. But it also hasn't lost sight of the public.
Several attractions are offering free or cut-price entry to medical workers once they reopen. This is in recognition of their vital work on the front line against the virus.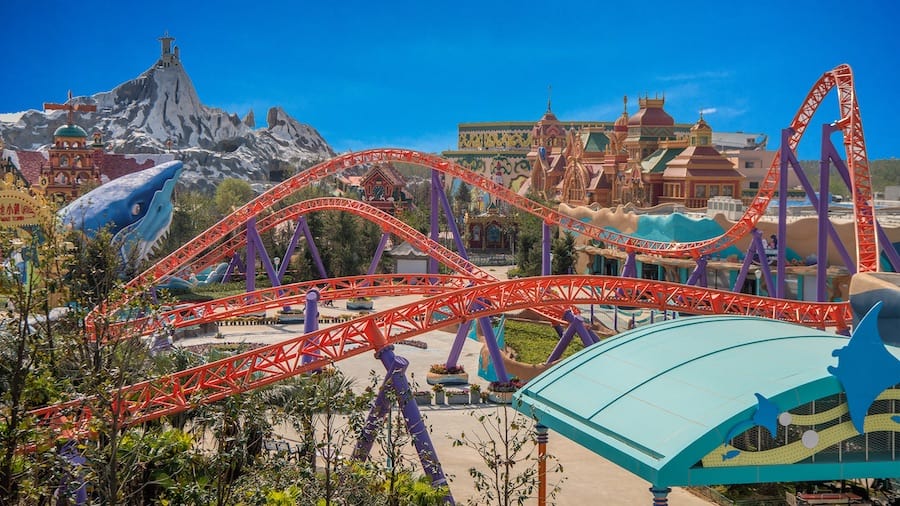 For example, Haichang Ocean Park Holdings is offering all national medical personnel a free visit to all the parks in 2020, in order to thank them for their service during the crisis. In Europe, Skånes Djurpark has also announced that all care workers can visit for free between 4 May and 5 June. They will be welcome on weekdays, when the park is quiet and calm, for a well-earned respite.