He explains how he is bringing his industry expertise to bear on building up the leisure side of the business.
Pradera is a specialist retail asset and fund manager operating in both Europe and Asia. They have the ambition of becoming a global leader in the retail leisure asset management sector.
Barry Cox told Blooloop: "As part of that objective we formed Pradera Retail Asia in 2016.
"Pradera Retail Asia is a 50/50 joint venture (JV) with Macquarie Retail Real Estate Management Limited. It is a subsidiary of Macquarie Infrastructure and Real Assets (Hong Kong) Limited (MIRA).
"The JV brings Pradera's retail leisure asset management expertise to the Asian market, and combines it with Macquarie's regional knowledge. We are eyeing expansion across Asia. However, we currently provide management services to add value to four retail properties across China. MIRA-managed vehicles own these properties in Shanghai, Chongqing, Qingdao and X'ian. They are branded as Mosaic. We are already incorporating major new leisure attractions at these malls."
Leisure and entertainment important for retail destinations
Cox has spent his career working in the leisure and retail real estate sectors:
"I joined Pradera Retail Asia from Merlin Entertainments in 2016, where I was responsible for business development and leisure leasing across the Asia Pacific region for seven years.
"Prior to this I worked for DTZ in London, Thailand and Vietnam. Leisure and entertainment attractions have become increasingly important for retail destinations in recent years as they look to offer experiences that can't be replicated online to drive footfall. A growing demand for leisure attractions has made my career all the more exciting. It's certainly an interesting time to be involved in this rapidly evolving area."
Maximising success
Speaking about his experience and his current role at Pradera Retail Asia, Cox says:
"I identify innovative leisure and entertainment concepts to be integrated into our portfolio of retail properties. My colleagues joke about my 'jet setting' around the world to find the latest new formats. However, it's really important to find the best ones.
"Most importantly, I use my experience from working at Merlin Entertainments to help leisure operators overcome any challenges they may face when coming to one of our retail destinations. Because I've sat on both the leisure and retail property sides, I understand what a leisure operator needs from its space and footfall to maximise success.
"But I also appreciate what a property owner needs to make things work for them. For example, from a leasing or floor space typology perspective.
"Essentially, I am the bridge between our asset management teams and leisure operators. All our properties are different. So it's my job to know which leisure or entertainment concepts are best suited to each of them. I also take the lead on negotiating lease terms."
Targeting the right demographics with market research
Cox says target demographics vary depending on the property.  He says:
"We pride ourselves on being asset driven. Our skill as a quality asset manager lies in market research. It is also in our ability to identify the right leisure concept for the demographics of the population surrounding a retail asset. Likewise, we introduce formats that will be popular with them.
"Some leisure concepts require significant capital outlay to incorporate. Therefore, market research is essential to maximising the chances of success and return on investment. For example, if the catchment area has a higher millennial/ younger population, concepts such as private cinema rooms for small groups, virtual reality or aquariums are examples of good options. In a more family dominated area, trampolining, adventure playgrounds or edu-tainment will be more relevant.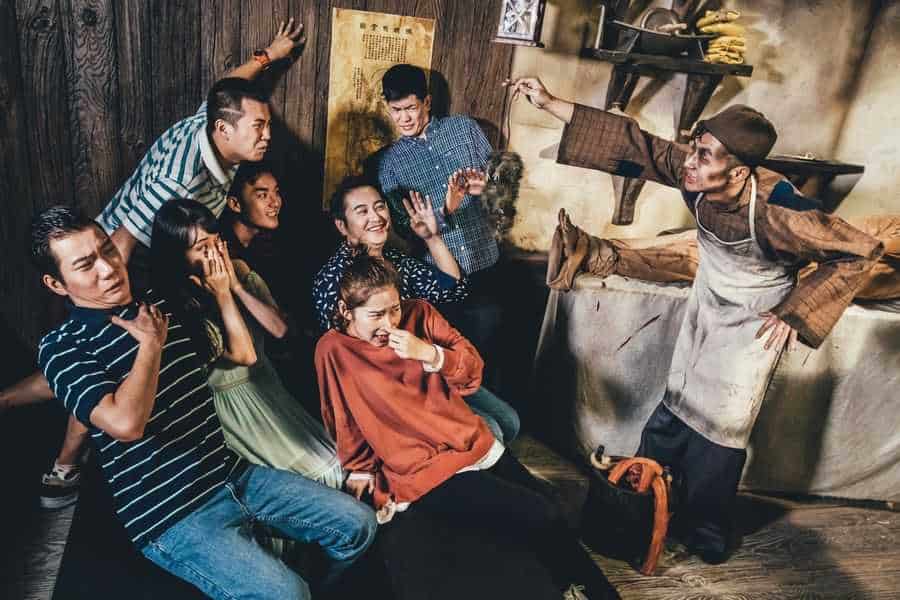 "For example, Mosaic Shanghai is predominately surrounded by a millennial demographic, with many of its tenants targeting this age range. As a result, we were delighted to secure the recent opening of 'The Shanghai Dungeon' at the centre, marking Merlin Entertainments' first 'DUNGEON' attraction in Asia. 
"The Shanghai Dungeon, which transports visitors back in time for a multi-sensory experience exploring Shanghai's eventful past, is an excellent fit for the mall's audience. Thus, positioning it as one of Shanghai's most attractive places for millennials to spend time."
Teamwork essential to identifying best opportunities
Describing the strategies he will utilise to build up the leisure side of the business, Cox says:
"Working with my colleagues to identify the best opportunities for leisure operators within our portfolio will be key.
"Our goal is to secure the right leisure attractions that can increase footfall. Likewise, we aim to create customer interest that drives repeat visitation and add value at our individual assets."
He gives an example: "This was central to our vision when we acquired a portfolio of IKEA anchored retail parks across Europe from IKEA Centres last year to create Pradera European Retail Parks fund.
"We saw an array of opportunities to reinvent the retail parks by incorporating new leisure and entertainment concepts that will significantly improve their offering.
"For example, at Poland's Homepark Targówek, we are in advanced discussions to create a new local destination for families. This would include trampoline parks and virtual reality. We have ensured the concepts are aligned with the retail park's existing tenants. Similarly, it is in line with our future plans to develop another part of the site; one that we have earmarked for another major new leisure and entertainment offering."
New concepts for retail destinations
Speaking of developments and the immediate future, he says:
"We're proud of the capability we have developed in retail leisure asset management. As a result we have developed a specialist leisure consultancy to sell our expertise to third parties; supporting them with integrating new concepts into their retail destinations.
"For example, we are currently advising a client on developing and implementing a leisure and entertainment strategy. This will sit at the heart of an ambitious shopping centre repositioning project in Germany. 
"Interestingly, we are also in discussions with office developers in Asia and Europe. This comes at a time where they increasingly seek to differentiate their projects beyond the traditional ground floor retail and "grab and go" F&B offer. We expect to be working on many similar mandates in the near future." 
Overcoming different types of challenges
A number of challenges, particularly in practical structural terms, have to be taken into consideration when planning specific projects.
Cox enumerates some of them: "From an integration perspective, fire regulations and floor space typology can present significant challenges."
Recent changes to fire codes in China saw Cox and his team working with Shanghai's fire committee. They collaborated to design appropriate fire escapes when incorporating entertainment and leisure concepts. He says:
"With floor space typology, it's necessary to take a step back and consider which leisure, entertainment or F&B concepts will work in a particular space.
"Trampoline parks require minimum ceiling heights; if floor space is interrupted by pillars, VR simulations may not be viable."
Establishing relationships for the best value
Considering where new leisure concepts can be placed to best drive footfall, that will in turn enhance the rentability of adjacent retail space, is vital.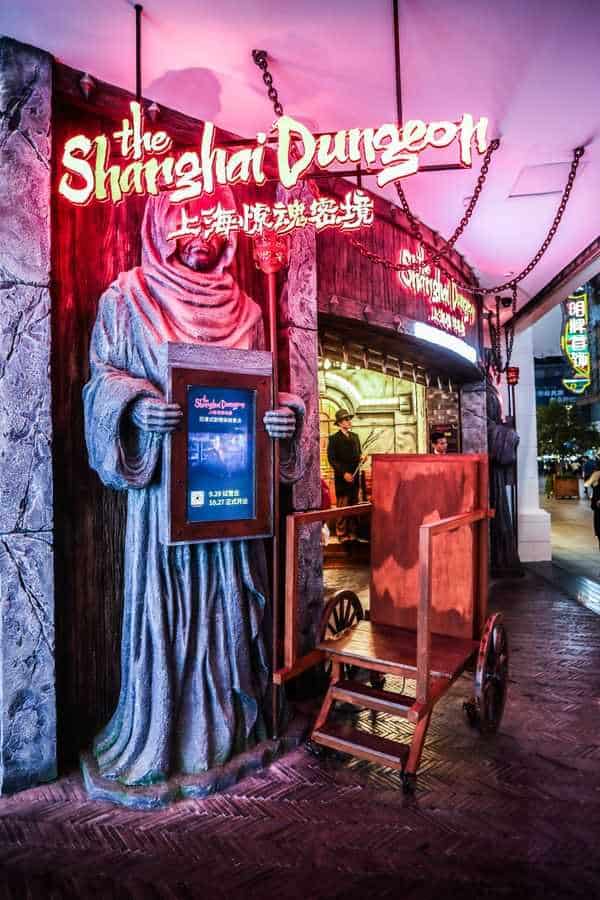 Enlarging on a key strategic factor, Cox says: "We are entering a climate where the relationship between leisure operators and landlords is becoming more of a partnership, as opposed to the traditional landlord / tenant relationship. 
"For example, landlords are increasingly prepared to offer flexible lease and rent structures. The capex required to incorporate leisure also means there almost has to be a partnership approach. It's becoming a two way relationship. Landlords now need to demonstrate to operators how they will partner with them to create best value for both sides. But they do expect to work with entertainment operators capable of continuously updating and innovating their offer."
Customer expectations v.s. trends
Prevailing trends impact the sector, with customer expectation affecting the growth of those trends.
Cox says: "Attention must be paid to the lifecycle of new concepts. Trends do come and go, and some entertainment offerings will never be more than fads. They are popular for a short time only, whereas other concepts, such as aquariums, have proven the test of time, albeit with continued reinvestment and new offerings.
"Attractions with a strong educational component that can tap into the local school curriculum are also well positioned against short terms changes in consumer trends.
"Consumer demands and technology do change. Thus technology-based concepts aren't always the solution for a property owner and can be risky. For example, with VR there is a risk that what's 'new' today can very quickly become 'yesterday's' technology. The flipside to this is that video and visualisation concepts usually can be updated. They can also be adapted to the demographic most likely to be present at a retail destination at a particular time."
Strategic planning key to project success
New leisure concepts also require a lot of strategic thinking.
Cox says: "At Mosaic Shanghai, we renovated an entire floor to accommodate The Shanghai Dungeon. This complemented a redevelopment designed to enhance the mall's position. This is as the leading shopping and leisure destination for consumers on the busy Nanjing Road. The mall is a historically listed building. This meant that we had to draw on our knowledge of stringent Chinese building rules and regulations.
"We also worked closely with Merlin Entertainments. We wanted to ensure The Shanghai Dungeon could open approximately six months ahead of schedule in a primary location within the mall. Pradera Retail Asia's multi-service platform combining our project management, leasing and asset management teams provided a seamless service for Merlin Entertainments.
"An unprecedented level of co-operation saw reconfiguration and fit-out take place simultaneously, cutting delivery times. It is also exactly what our platform was set up to provide. Merlin Entertainments benefited from a single point of contact relationship representing our multiple teams. This ensured that their attraction could open as seamlessly as possible."
Innovative and feasible projects
Detailing further key projects, he says:
"We have recently been working with Hong Kong-based aquatic specialists, Sanderia Group, to introduce their first 650 sqm boutique aquarium. This was branded as the Oceans of Colour aquarium, at Mosaic Xi'an.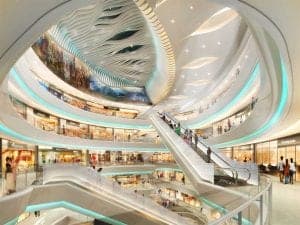 "Integrated with the goal of attracting millennials and families, it is an excellent example of an innovative but carefully selected concept based on financial viability. A relatively low capital outlay of less than US$ 1 million was required to deliver the aquarium. This meant that its operator can sell tickets at competitive prices, helping to drive footfall. Other leisure concepts requiring higher levels of capex may not have been viable.
Leisure is central to Pradera's retail destinations
"Oceans of Colour is in a prominent position on Mosaic Xi'an's ground floor, an unprecedented move. This was where you would traditionally find retail units.
"It shows how we are taking a new approach. We ensure leisure is central to and is a key driver of footfall at our retail destinations. Spread across nine rooms with a distinctive coloured aquatic theme, the aquarium is highly 'Instagrammable'. The space can easily be updated in the future, the tanks easily removed meaning it is kept up to date."
He adds: "At Parc Valles in Barcelona, our goal was to find a global leader in VR, capable of continuously updating its technology. We wanted to offset the risk of it being obsolete compared with other concepts in a few years' time. We were therefore delighted to secure Climbing Planet in Barcelona. Their VR concept Zero Latency started trading very successfully at our centre last December. 
Pradera Retail Asia and the Lingotto Complex
"Amongst our recent and most significant projects, there is the repositioning of the 8 Gallery Shopping Centre. We acquired this in a Joint Venture with AXA in July last year. 8 Gallery is located within the iconic Lingotto Complex in Turin, where communities come together to work, study, socialise and experience life at its best. 
"The existing 23,000 sqm gallery offers 75 shops and 17 restaurants. They are spread over two floors of the original Fiat car factory. Our repositioning programme includes a 8,000 sqm extension and additional asset enhancement initiatives to improve access and customer flow around the scheme. Over the next two years we are planning to introduce new F&B operators, a greater variety of brands to complement the existing retail offer and new to market leisure concepts."
All images kind courtesy of Pradera Retail Asia.