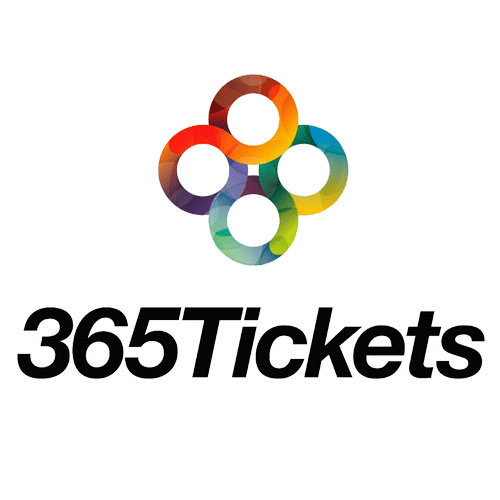 Register your interest, today:
Suppliers | Employment Opportunities | Distribution Services | Affiliates
When 365Tickets started its first website in 1997, we had a very clear-cut mission:
_____________
"To take the simple process of selling attraction tickets online – and do it extraordinarily well."
________________
We believed that our online community should benefit from the use of cutting-edge technology, never paying more than the face value of any ticket and also profit from discounts when buying tickets for more than one attraction in the same transaction.
As the years have gone by, 365 Global Tickets Limited, Jersey. 80505 (365Tickets) has maintained its gate price or less policy and have gone much further offering significant value-added propositions for the Supplier attractions we partner directly with. In our second decade online, we have significantly extended our international product range in multiple markets.
Ticket Engineering Specialists for the Attraction Industry
We are the, self-proclaimed, global Ticket Engineers who design the right product for each targeted audience, seamlessly.
Why 365Tickets, from a Suppliers perspective
We are grateful for the exceptional trade references that have been willingly offered over the years.  As, 'preferred partners' to many, we are seen as both:
an extension to our Suppliers marketing departments; and
a distributor who's able to manage new 'startup' distribution channels on behalf of Suppliers.  This reduces the number of key accounts they need to oversee and manage whilst growing/evaluating new distribution opportunities.
We work with Suppliers to deliver customers a safe, secure and efficient online purchasing experience with over 5 million tickets sold to date.
One 365Tickets contract opens up multiple online markets that are all fully localised to meet the customer needs.  We're understanding of our audiences and our ability to distribute tickets, hence we are comfortable working on a commission basis to ensure that the relationship is fair from the outset and all parties benefit through our performance.
Online Ticketing Platform
All Tickets and Services sold by 365Tickets and its affiliate sites are contracted by and supplied to 365Tickets directly or by an authorised regional agent. Because of our unique position of having direct contracts with a large number of different suppliers, we are able to offer many combination packages that are not available elsewhere.
History
21 Years of Online Ticket Distribution;
Unparalleled service to our Suppliers and Customers;
Exceptional Industry reputation; and
A strong community who willing support our undertakings.
We were the originators of Print-n-Go! ticketing back in 1997 and with well over 5 million admissions sold to date, we are committed to the continued development of state-of-the-art technology to ensure a quick and secure online booking experience for our customers.
Four Cornerstones
Localisation to suit our Suppliers and the distribution of tickets for our customers.  Localisation that truly goes beyond simple translation;
Scalability of Suppliers, Customers and Technology;
Connectivity, productively ensuring that the data cycle is safe, secure and leverages benefits for all parties; and
Visibility, ensuring that the 365Tickets product pages are of the highest quality and that these rank and optimised for Suppliers and Customers.
Partnering with 365Tickets
Whether you're a multiple jurisdictional Supplier of attractions, a single site venue, a company wishing to distribute tickets, a social influencer or affiliate, we look forward to you joining our community, simply click here.
Thanks from all of us at,
365Tickets
Managing Director | Tim De Gruchy
Chairman | Aaron Chatterley
Directors | Michael Norman and Tim De Gruchy
365Tickets frequently attends Industry events so let's meet up in person.