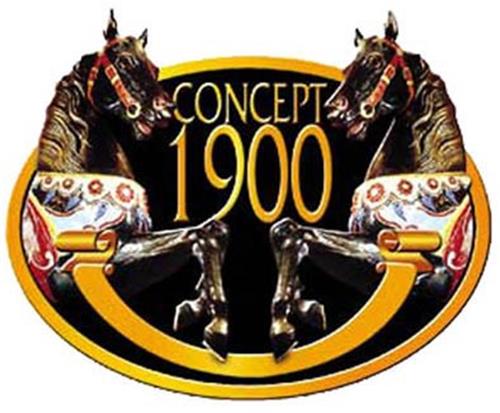 Concept1900 has been providing a wide range of carousels for those owners of amusement parks, resorts, and large supermarkets all around the world. Together with our partners, we can fulfill a complete turnkey project.
At the same time, in response to the growing demand for customization, we also offer exclusive carousel for high-end customers, as our collaborations with luxury brands. Our products are found all over the world:
Classical merry-go-round
Jules Verne carousel
Velocipede ride
Click Here to read Concept1900 commercial brochure
A bit of history:
Concept 1900 began with Mr Philippe Legrain who started the business in 1982 by selling merry-go-round figures.
Then by learning and acquiring the necessary skills, he led the company towards the manufacturing of carousels. The business also includes restoration works, candy shops and ornament items.
The company headquarters are in a historical spot 150 km from Paris: the former glass plant of Saint Gobain. All activities like design, engineering, manufacturing, logistic take place here, within a factory of 10,000 square meters, related process such as mechanical, electrical, carpentry, sculpture, molding, decoration and painting are all implanted in this factory, thus 100% made in France.
Known for providing high quality products, the company is particularly successful with its Jules Verne range, developed by the end of the 1990s.
For more information visit our website: www.concept1900.com