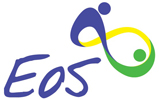 About EOS
EOS is an Italian company that specializes in the design and manufacture of classic and innovative rides for leisure and entertainment.
Founded in 2000 and with origins as a metalwork manufacturer, the company has grown to become one of the most respected partners for rides in the amusement industry, supplying products all over the world.
With a heavy investment in Research and Development, EOS have continually improved their offering as a dynamic presence and offering innovative products. Many of the company's products have been patented and honoured with numerous international awards.
Rides and Products
EOS offers a wide range of rides and products for the amusement industry including:
Dark Rides
Animatronics
Rollercoasters
Kiddie Rides
Transportation Systems
Family Rides
Major Rides
Water Rides
Used Rides
And Unique Products
In addition to products, the company offers full turn-key solutions and operations for outdoor theme parks and FECs for example MAZAKALAND in Turkey, and Galaxy Park, Jordon.
What Makes EOS Different?
The company's Business Strategy imposes a strict selection of raw materials and components, constant attention to the most severe security regulations, a friendly but always professional relationship among employees and customers, providing ad hoc solutions and granting an incomparable after sales service. The result: impeccably manufactured products, unique Made-in-Italy design, passion and commitment to our work, and overwhelming enthusiasm.