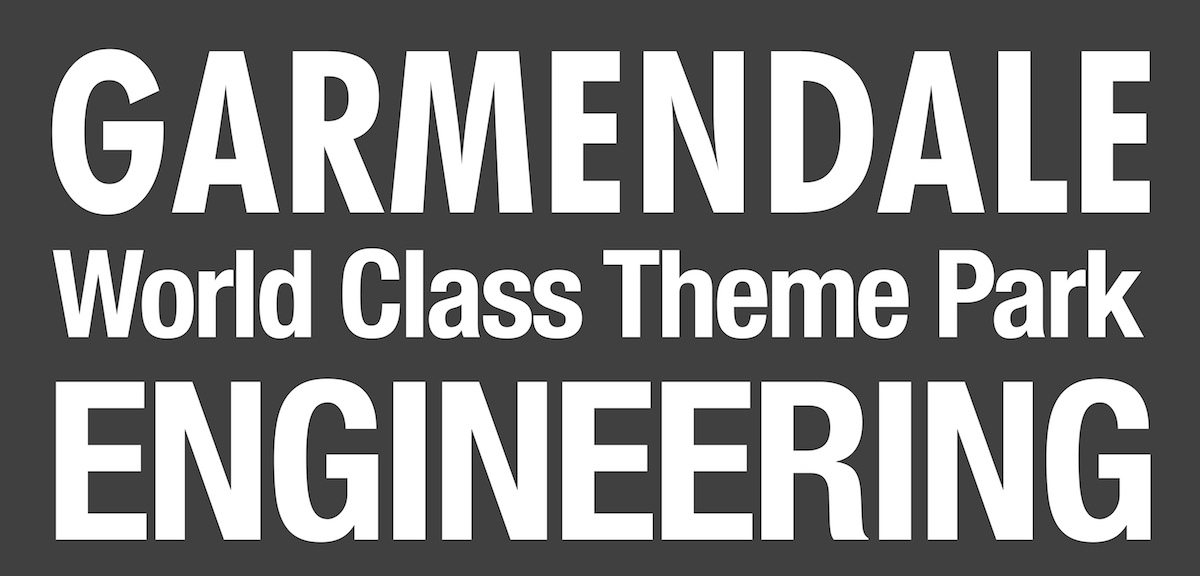 Welcome to Garmendale
Founded in 1980, Garmendale is a second-generation family run engineering business with a long track record of delivering World Class Engineering Solutions to a wide range of customers. We have earned a reputation for delivering quality, safety and reliability supported by our long history of work in the field.
We specialise in the design, development and ongoing maintenance of rides and services for the theme park and leisure industry. Our team are hugely experienced in the field as well as professional and committed to getting the job done right-first-time every time and to an exceptional standard.
Multi-disciplinary design and engineering
Our team of designers and engineers work across engineering, hydraulic, electronic and visual "Imagineering" backed by a thorough understanding of what is needed to solve problems and to "make it happen" safely, on time and within budget.
This creativity is supported by many years experience of working to the highest design and manufacturing standards complying with safety regulations across the world markets and all the responsibility that comes with ensuring that the public at large are protected and guaranteed a safe and fun-filled experience.
Design, manufacture, installation and aftercare.
From simple fabrications, to the hugely complex, demanding projects that require a high level of theme park engineering expertise, our hands-on management team is here to help. The level of skill and experience within the business means that any job, whether big or small, will be delivered to our World Class Standard. This quality engineering focus has earned Garmendale a global reputation for delivering its quality products and services on time and within budget to our clients' total satisfaction.
Having delivered bespoke challenging solutions for a wide range of organisations across the world including Merlin, Ferrari World and Lego Land to name a few, Garmendale are well placed to provide a full range of services that will ensure your project is delivered on time within budget and is inherently safe.
Ride systems have long been part of our portfolio of products and services. From Shotgun Gates to Immersive Tunnels, dark rides, tractors, trains and aerial roundabouts. If you have a park or attraction, we probably have a product to suit you. The Garmendale team recently designed and installed The LEGO Ninjago themed flat ride at Legoland Japan.
Never the most glamorous of areas of work, but always one of our favourites. We repair, refurbish and upgrade rides across the world to make them safer, run smoother or to extend their life for many years to come.
The Garmendale Shotgun gate range is the best in the world. With systems operational for well over 20 years, they are the safest, fastest and most reliable gates in the industry.
For many years we have offered specialist engineering to zoos across the UK and Europe. We pride ourselves on the quality of our work and ensuring that the animal's welfare is always at the forefront of our thinking.