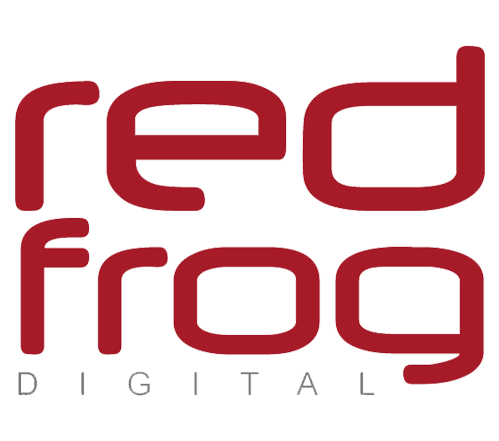 Profile
Red Frog Digital are world leaders in AR experience apps, visitor attractions and AR glasses. 
Red Frog Digital are an award-winning digital studio, specialising in augmented reality, AR glasses, and 3D content, based in Salford Quays in the UK.
Visitor Attractions and Public Engagement 
Red Frog has spent years investing resources into the technology for augmented reality in visitor attractions with an emphasis on theme parks, museums and educational establishments including AR glasses, real-time texture painting and live mobile platform based 3D tracking.
Publishing
Red Frog's apps provide some of the best quality 3D content, visual quality and end user experience possible, winning countless awards. Much of this success is due to the company's investment into mobile platforms and R&D.
The company has produced a wide variety of augmented reality apps for all sorts of published content, from Transformers to Hello Kitty to dinosaurs from Jurassic World, as well as working with some of the best loved brands like Hasbro, Sanria, Universal Studios, DreamWorks and Fox.
Data Analytics
Critically important to client's marketing and product development plans is the ability to measure an app's performance and end user on a worldwide basis. This is why we developed an extensive range of professional and cutting-edge proprietary app data mining, analytics tools, and supporting cloud based infrastructure.
Future Tech
Red Frog Digital is constantly striving to push beyond the normal limits of augmented and virtual reality technologies. From the early beginnings we were directly involved with the R&D behind the development of Gear VR headset with our partners Qualcomm, Samsung and Oculus Rift.
The company has preferred app developer status with Apple and works closely with some of the world's largest and best known mobile tech companies and research institutes. The end result is that Red Frog can deliver some of the best AR technologies available.
The R&D team have developed and patented a set of proprietary technologies that provide a unique AR glasses experience. In addition, the multi-user augmented reality battling platform allows users to play real-time AR battles has proved a huge success globally.
Visual Effects
Red Frog has worked on visual effects for feature films and tv including screen replacements, set extensions and atmospheric enhancements. By building a complete 3D environment for the moving camera shots and use the unique 3D tracking technology and latest in sensor motion and character capture.