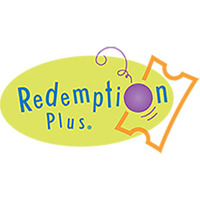 Established in 1996, Redemption Plus is the first redemption vendor in the industry to offer comprehensive service packages complete with product, training, merchandising and reporting solutions.
Our Product Solutions team have an indexing system that identifies core prizes every redemption assortment needs, taking the guesswork out of choosing from hundreds of prize options.

We also have "Storyboards," which allow customers to shop by pre-designed merchandising layouts, assembled based on product performance data.
Redemption Plus also offers redemption room design. After a design discovery meeting, we create a timeline and contract and deliver the preliminary design. After more consultation, we create a final design and then communicate with the builder to ensure your design is brought to life perfectly.
Newly implemented systems will allow us to grow and adapt as technology continues to change at an ever-increasing rate. Most importantly, we know redemption doesn't matter until it does, and that's why the ease of doing business with Redemption Plus remains our most fundamental goal. By focusing on ways to reduce our customers' wasted time, money, inventory and resources around redemption, we have built service solutions that help them focus on growth.
We have amassed over 1,200 customers across the United States and Canada. We love to dream big and have a genuine desire to understand and create meaningful connections with all those we work with. After all, we turn on the lights each morning to help our customers grow more by wasting less.