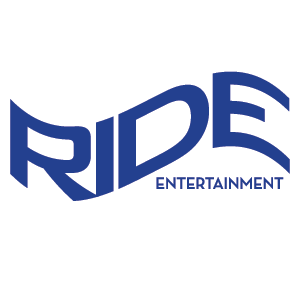 From record-breaking roller coasters to world-renowned brands to award-winning family attractions,  Ride Entertainment has earned international recognition for their innovation and commitment to quality entertainment.  
Mixing excitement and laughter with large doses of thrills for all ages,  Ride Entertainment proves each and every day you are never too young or too old to have the experience of a lifetime. Founded nearly 20 years ago, Ride Entertainment was founded as a sales company focused on offering the attractions industry the best thrill rides from around the globe.  Over the ensuing years, we have expanded to serve every sector of the industry through the following divisions:
Sales- Award-winning, hair-raising roller coasters, vertical swing rides in the Guinness Book of World Records, and exclusive world-renowned brands. These are just a few of our large portfolio of products that have made us the world leader in providing attractions that thrill the entire family.
Financial Partnerships
We are the entertainment industry's largest provider of revenue share attractions and provide entertainment facilities of all sizes the ability to partner with us and our exclusive brands to thrill their customers.
Operations
Our group manages a wide-array of entertainment facilities and world-class stand-alone attractions.
Installation
We are the industry's Number One company for attraction installation and we have a project portfolio that includes many of the world's top attractions.  We also offer entertainment facilities a full-range of services including maintenance, parts, and retrofit capabilities.
Manufacturing
We offer proprietary products that provide our customers with the ability to uniquely thrill the entire family while offering the entertainment- facility a tremendous return on their investment.
Park Development
We work with strategic partners to plan and install small amusement facilities (6-10 rides), a perfect fit for zoos, aquariums, and municipalities.