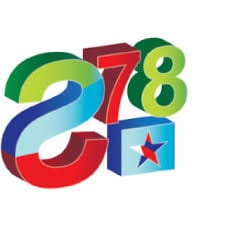 Immersive Storytelling • Creative Design • Production • Animation: Creating the attractions and experiences of the future, today!
For over two decades, creative design and production studio, Super 78, has been pushing the boundaries of imagination to develop and produce immersive interactive attractions for theme parks around the world. We are the experts in our field including; Flying Theaters, 4D Attractions, VR Innovations and Immersive Tunnel Attractions. Our award winning proprietary technology platforms includes Geppetto ("Live"​ Realtime interactive Animation) and the recently launched, Mushroom VR Collaboration Studio.
With an innovative style and approach between creative, art and technology and our ability to blend media between traditional entertainment and theme parks, Super 78 has positioned itself as a creative turnkey solutions provider with international reach. Over the years, the company has earned recognition and numerous accolades including Thea, Visual Effects Society, Emmy, Telly and Create nominations and awards.