Fun Spot Town Hall FEC Summit 2021
Dates
26th Jan 2021
Add to Calendar
26-01-2021
26-01-2021
Fun Spot Town Hall FEC Summit 2021
Fun Spot is hosting a virtual Town Hall Summit on January 26th 2021 where you can seek new opportunities and discover FEC insights.
Description
Fun Spot is hosting a virtual Town Hall Summit on January 26th 2021.
The Summit will allow you to seek new opportunities and meet the Fun Spot team.
You will also discover insights for the FEC and indoor active entertainment industry.
You can also meet the Fun Spot team and learn more about their work, including the Fun Spot Active Entertainment Solutions for 2021.
Speakers
Hear from members of the Fun Spot team including Gina Mackay, Architectural Project Manager, Tephan Labariere, EMEA Sales Director and Alfredo Goldin, Project Manager, and more.
Register for free here.
About Fun Spot
Fun Spot builds and designs indoor leisure parks with trampolines, climbing walls, ropes courses, Clip 'n Climb, indoor playgrounds, ninja and more.
With more than 40 years experience in the leisure industry, Fun Spot is an expert and is eager to support the development of your indoor leisure projects.
Fun Spot succeeds when our customers succeed. "A strong foundation is the key to creating long-term success. That is why at Fun Spot we develop innovative products and a trust-based relationship with our customers. We just love seeing them run a fun and strong business!" says Stephan Labarriére, EMEA Sales Director.
Event Website
Location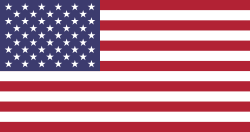 1321 East Franklin Street, Hartwell, GA 30643, USA