Dates
26th - 28th Jan 2020
Add to Calendar
26-01-2020
28-01-2020
IAAPA FEC Summit 2020
Join us for the IAAPA FEC Summit 2020 in Stone Mountain, Georgia at the Atlanta Evergreen Marriott Jan. 26 – 28, 2020. Taking place just outside of Atlanta, Family entertainment center (FEC) operators from around the globe will gather at this yearly event to learn the latest best practices and share ideas. The earlier you register, the more you save. Prices will increase Jan. 17. Why Attend? IAAPA FEC Summit is an educational event for FEC owners and operators with a…
Atlanta Evergreen Marriott
Description
Join us for the IAAPA FEC Summit 2020 in Stone Mountain, Georgia at the Atlanta Evergreen Marriott Jan. 26 – 28, 2020. Taking place just outside of Atlanta, Family entertainment center (FEC) operators from around the globe will gather at this yearly event to learn the latest best practices and share ideas. The earlier you register, the more you save. Prices will increase Jan. 17.
Why Attend?
IAAPA FEC Summit is an educational event for FEC owners and operators with a specific focus on building the skill sets necessary for success in the attractions industry. The seminars and sessions are particularly relevant to entrepreneurs.
What to Expect
Experience three days of learning and fun! Start preparing now—registration requires approval; facility operators will learn their status within 48 hours of registration. There will be a limited number of non-sponsor manufacturer, supplier, and consultant registrations available.
Location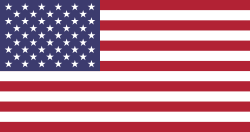 Atlanta Evergreen Marriott Conference Resort, Lakeview Drive, Stone Mountain, GA, USA
Organiser profile

IAAPA – The Global Association for the Attractions Industry
IAAPA is the largest international trade association for permanently located attractions, representing 6,000 attraction, supplier, and individual members from more than 100 countries.
The association runs a series of expos, conferences, summits, training courses and networking events throughout the year for members to connect, grow and learn best practices.
More events from this organiser