Dates
15th - 17th Apr 2021
Add to Calendar
15-04-2021
17-04-2021
TEEM
For the first time, SC Exhibitions is bringing TEEM, the international business conference about the global experience economy, to America.
DoubleTree by Hilton hotel
Description
For the first time, SC Exhibitions is bringing the international business conference TEEM to America.
Formerly presented as The Touring Exhibitions Meeting (TEM),  TEEM, The Experience Economy Meeting, is a conference and marketplace enabling delegates to make connections with a global network of decision-makers from businesses ranging from touring exhibitions, immersive experiences like escape rooms or virtual reality spaces, pop up attractions, immersive movie and theatre experiences.
TEEM is a project by SC Exhibitions, the touring exhibitions and experiences division of Semmel Concerts, one of the world's leading promoters and producers of live entertainment.  The conference started in 2012 as The Touring Exhibitions Meeting. Six editions were held in Paris (2012), Berlin (2013 & 2019SC Exhibition), Munich (2014 & 2017), and Istanbul (2015).
We believe that the term "Touring Exhibitions" no longer reflects the growing and everchanging variety of interesting new "exhibition projects" and aim to broaden the audience and conference topics by including more members of the "experience economy".  Consider the immersive exhibitions and concepts by companies like teamLab, Atelier Lumiere, The Museum of Ice Cream, and Meow Wolf, new entertainment malls from American Dream and Area 15, or virtual reality attractions like The Void and Dreamscape. The experience landscape is rapidly evolving in the 21st century.
The majority of delegates at TEEM are owners and founders, CEOs, directors and senior managers working in entertainment companies, museums, science centres, attractions and neighbouring industries. TEEM is an intimate conference format with not more than 200 delegates in order to create in-depth networking opportunities. Registered delegates can use the conference facilities for meetings, hold product presentations, and will receive access to the delegate list – all included in the registration fees.
Location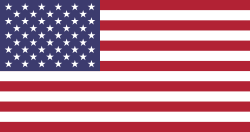 DoubleTree by Hilton Hotel Los Angeles Downtown, South Los Angeles Street, Los Angeles, CA, USA
Organiser profile