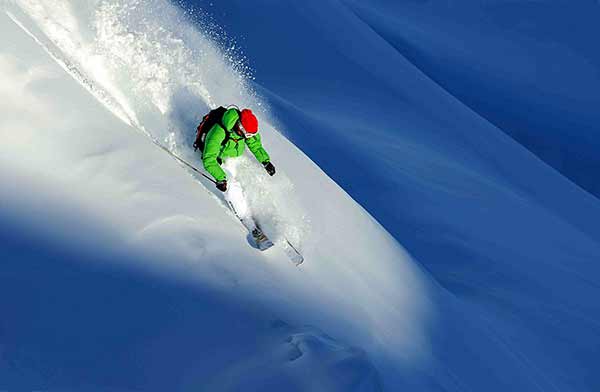 Compagnie des Alpes (CDA) reports increased revenues and attendance for Leisure Destinations and looks to sell stake to Fosun.
CDA reported total revenues of €762 million in the year to 30 September 2017, up 5.8 percent, and operating profit of €93.1 million, a rise of 27.4 percent.
Leisure Destination sales increased by 8.4% to €320.2 million driven by a 6.4 percent growth in attendance to 8.3 million visits.
Ski Area sales increased over the full year by 4.2 percent to  €426.9 million.
Group Development sales were up 57 percent to €14.3 million due to good performance by Chaplin's World by Grévin.   CDA said that new consulting contracts have been signed in the year.
In a statement CDA revealed that it intends to sell or close its loss-making Seoul Grevin and Prague Grevin museums.
Future growth in Leisure Destinations will be driven by investments in accommodation capacity at Parc Astérix, the transformation of Walibi Belgium and Walibi Rhônes-Alpes and the opening of an aquapark in Bellewaerde.  Investment for this division will increase by around €20 million in 2017/2018.
Commenting on the results for the financial year, Dominique Marcel, Chairman and CEO of Compagnie des Alpes, said:
"We are very pleased with the results for this year. Once again, they validate our strategy as we reached the performance and return on capital objectives that we set four years ago. We are currently in a virtuous momentum, driven in particular by the actions we undertake to regenerate attendance at our ski resorts and by the intensifying of growth investments in our leisure destinations, while strengthening the performance of both activities. Firmly anchored in its two core businesses, the Group is ready to seize any acquisition opportunity as well as to play a structuring role in the consolidation of the leisure industry. In parallel, and in view of the long-term changes that will transform our sector, the project aimed at bringing in new shareholders in order to step up the pace of the Group's development remains a strategic priority."
Fosun investment
CDA has been looking for a partner to facilitate expansion into China.  Fosun, which already controls French holiday group Club Med, is reported to be keen to buy up to a 10 per cent stake to help develop the booming ski business in China, but French politicians have concerns over the sale to a Chinese company.
However, CDA's main shareholder, Caisse des Depots (CDC), has made reassurances that it will keep the company anchored in France.
Chairman and CEO Dominique Marcel told Reuters that he was confident that a deal could be made: "Our potential partners remain very interested and this reflects the quality and solidity of the company."