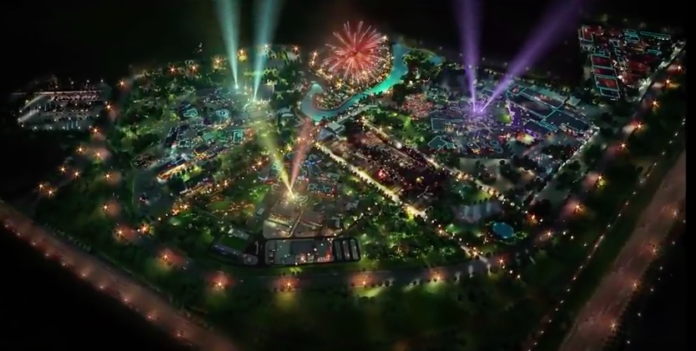 With Dubai Parks only just open, and work underway on Six Flags Dubai, DXB Entertainments have revealed that they already have plans for a fifth park.
In an interview with Gulf Business Raed Kajoor Al Nuaimi, CEO of DXB Entertainments, operator of Dubai Parks, said:
"We have plans to add a fifth park. We are still working on it – it's an amazing idea but it's at the conceptual stage at the moment and once it's the right time we will go out and expand it."
Six Flags Dubai, the first Six Flags theme park in the Middle East, is scheduled to open in Q4 2019.  Although DXB Entertainments holds exclusive rights to develop and operate Six Flags-branded theme parks across the GCC, they have granted a waiver for the brand to be developed in Saudi Arabia and Six Flags Saudi Arabia could open as soon as 2021.
"Saudi Arabia and UAE have a very strong relationship and we gave the rights to them, " said Al Nuaimi.
"But we have instructions to help the Saudi government with everything possible to have that park up and running. So if we are asked to go tomorrow – we will go tomorrow."
Although the Dubai Parks has so far relied on established brands Al Nuaimi looks forward to creating original IPs:
"We can definitely create new brands here – maybe not as strong as the US, but we have already seen locals create animations, and from animations you can create new IPs.
"For instance we have created Luna and Nova as our ambassadors of Dubai Parks and Resorts, and we have created a story behind them. And we want to expand that and create an IP from Dubai and take it elsewhere. It is very possible – but we will assess it in the future and see."
Click here to read the full article.