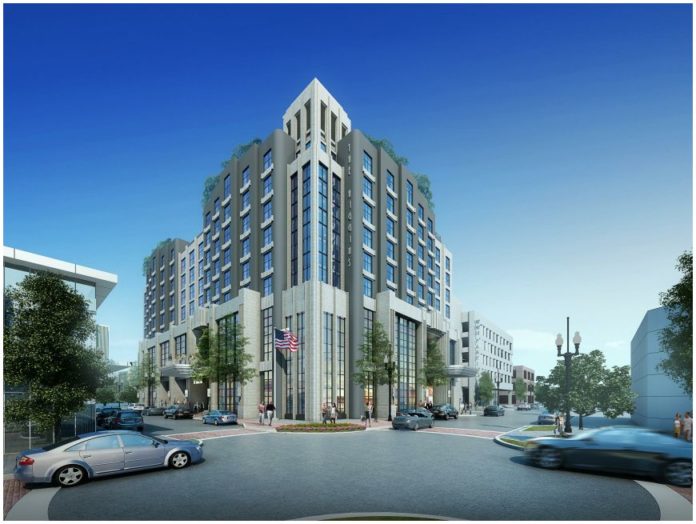 The National WWII Museum intends to build a $41 million hotel and conference center.  The hotel is part of the museum's $370 million expansion project.
Plans have been submitted to the Historic District Landmarks Commission for  approval and the Museum hopes to open the 234 room hotel in 2019.
Around 85 percent of the museum's visitors are from out of state, reports the New Orleans Advocate.
Stephen Watson, executive vice president and chief operating officer of the museum, said that having the hotel option is "something that our visitors have told us for a number of years they would really enjoy."
Image: National WWII Museum
Click here to read the full article.