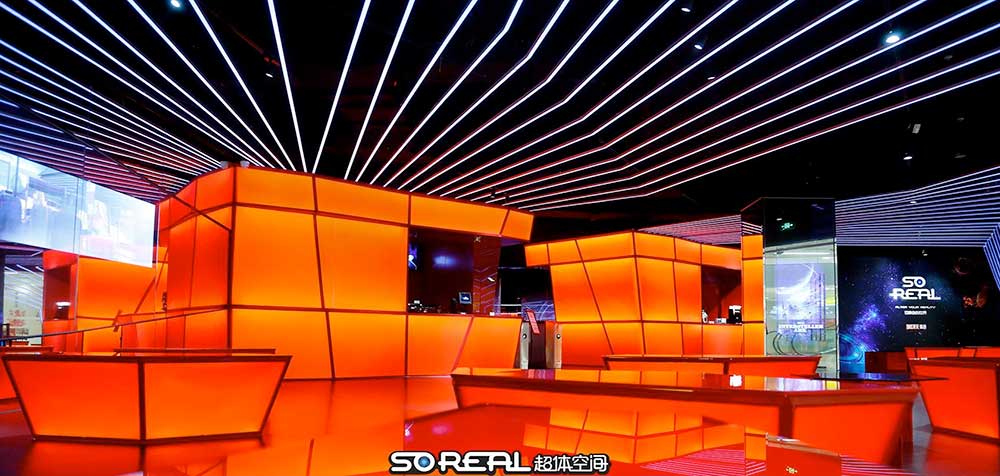 Chinese film director Zhang Yimou's start up company SoReal have launched a prototype VR theme park in Beijing.
Zhang Yimou is best know for having choreographed the opening ceremony of the 2008 Beijing Olympics, as well as directing House of Flying Daggers and The Great Wall.
SoReal is a startup co-founded with the Chinese VR content company Danghong Qitian, with investment from Lenovo.
Bloomberg reports that SoReal plan to open its first full size VR theme park by the end of this year in eastern Jiangxi province, and will include characters from Chinese culture such as the Monkey King.
For now SoReal occupies 10,000 square foot of a basement in a Beijing shopping mall where various VR experiences are offered, including a walkthrough shooting game.
China is expected to overtake the US as the world's largest virtual reality market in 2019 according to researchers IDC.
However, whether SoReal will be first into the Chinese market with a larger offering may depend on The Void and backers Shanda Group, who are said to have plans for their own VR theme park.
And there are already questions in the local press as to the commercial viability of the new VR experience, which is priced around the level if an adult ticket for Shanghai Disneyland.