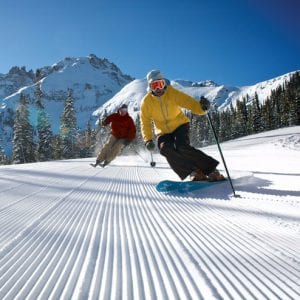 Telluride Ski & Golf Resort has announced a Master Development Plan for the next ten to fifteen years.
"The Master Development plan aims to enhance the overall guest experience through a series of improvements and additions to our existing offering both in the winter and summer, " said Jeff Proteau, vice president of mountain operations and planning.
"The Plan is part of our commitment to operate the best, year-round alpine resort in North America, and the projects we have planned look to balance high-quality facilities and offerings with the characteristics that make Telluride great."
Proposed projects include:
Replacements of lifts
Expansion of Giuseppe's and upgrades to Bon Vivant
Restaurant at the top of Sunshine Express Lift
Snowmaking enhancements to improve coverage and efficiency
Mountain Bike "Flow" trails
Canopy Tour
Aerial Adventure Park
Click here to read the full article.