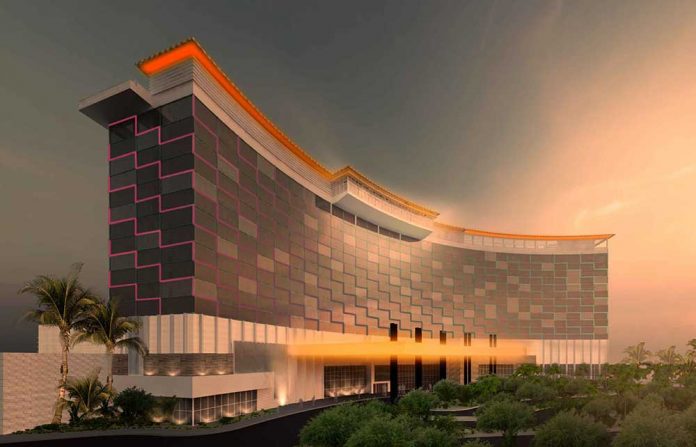 The Clark County Commission have approved a land use permit for an extreme water and sports park – believed to be Vegas Extreme.
The Clark County Commission sent a Tweet on Wednesday announcing the land use had been approved. While they did not say who made the request, it is likely to be related to the proposed Vegas Extreme project.
Cmsrs. approve land use permit for proposed extreme sports & water park & 15 story resort at Las Vegas Blvd. S. & Sunset. #Vegas pic.twitter.com/bGTKlpTbqj

— Clark County Nevada (@ClarkCountyNV) September 6, 2017
The Vegas Extreme park will be an extreme sports and water park and a 15-story resort near Las Vegas Boulevard and Sunset Road.
The park could include off-road dirt biking areas, wakeboarding, surfing, an indoor mountain-biking track, indoor skydiving and more.
The 15-story resort is set to feature a 640-room hotel with a casino, convention space, restaurants and 2 rooftop swimming pools.
Australian developer Josh Kearney has been talking about the Vegas Extreme project since 2013. He is an electrical engineer who has lived in the U.S. since the 1990s – in Las Vegas and Los Angeles.
Image courtesy of Vegas Extreme.
Click here to read the full article.