Back to Scruffy Dog Creative Group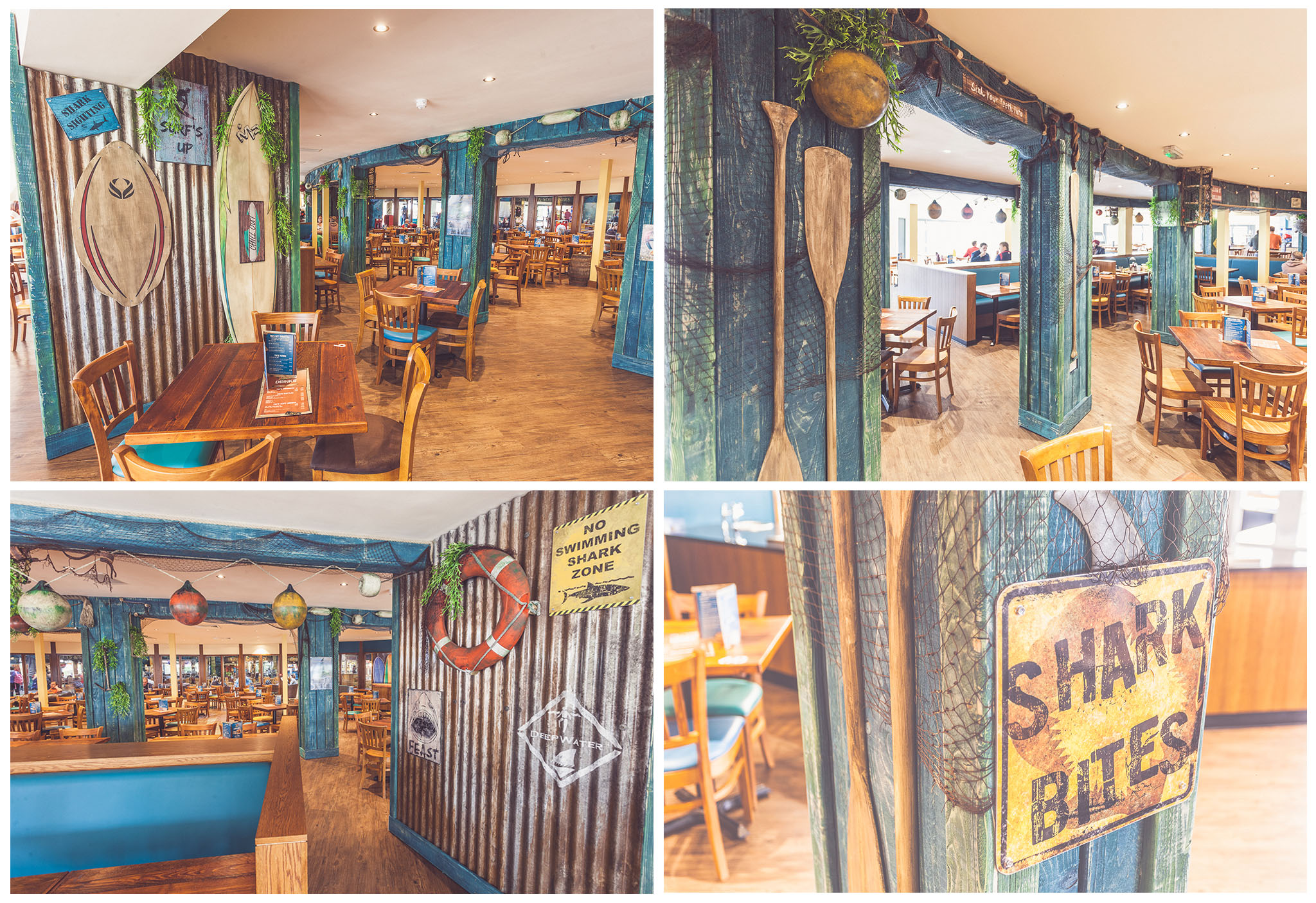 This year, Thorpe Park has been injecting even more life into their 'Island Like No Other', continuing the upcycling, and stripped back theme of the Shark Hotel.
Working on the giant shark ourselves, Thorpe Park invited us to breathe the essence of their island theme into Fin's Bar and Grill. We were tasked in both designing and delivering the new theme so that guests could feel even more a part of the island experience.