Displaying posts with tag: "Interactive Games"
DOF Robotics, a producer of dynamic simulation platforms, has won an Attraction Star award for its new interactive VR game, DEFENDER: Light of Hope. DOF Robotics is...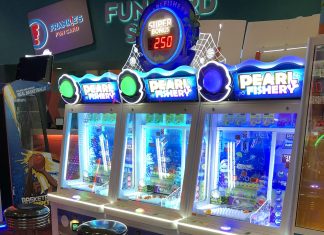 LAI Games, a leader in the interactive game industry, is now shipping new coin-pusher style redemption game Pearl Fishery, which is exceeding operators' expectations. ...