Displaying posts with tag: "Manchester City"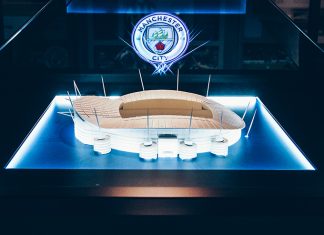 Manchester City has announced the launch of a high-tech, immersive stadium tour as the club celebrates its 125th birthday. The 'Manchester City Tour' will be the most...
Being brought up in Oldham, Lancashire, (American readers: think Pittsburgh or Hackensack) I am no stranger to glitz, glamour and ostentatious displays of extravagant...