Displaying posts with tag: "Nelson-Atkins Museum Of Art"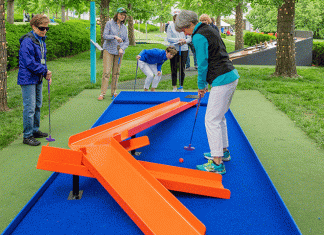 The Nelson-Atkins Museum of Art in Kansas City, Missouri has created an interactive art-inspired mini golf course located in the Donald J. Hall Sculpture Park. 'Art...
With over 2 billion smartphone owners on the planet and most Americans spending at least 40% of their day using devices for things like grocery shopping, running errands...