Displaying posts with tag: "Penguin"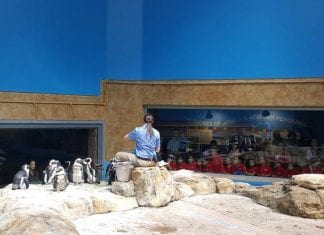 New Jersey's Essex County Turtle Back Zoo recently added new habitats for its penguins and flamingoes with help from ClowardH20. The water systems specialist partnered...
Now, I am so done with school you would not believe it. I will probably never enter a classroom again as anything but a teacher, thank you very much. I...