Displaying posts with tag: "VGP World Theme Park"
VGP Marine Kingdom, India's first major public aquarium, is set in the VGP World Theme Park in the resort area of Chennai. The attraction covers 7,500 square metres,...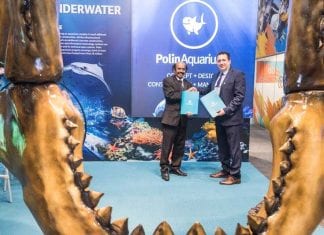 Polin Aquariums has announced a new collaboration with VGP Marine Kingdom, to create India's first public aquarium. Mr. Ayhan Şentürk, vice-president of Polin...