The company first worked on Atlantis Paradise Island which opened in 1994, re-envisioning resort aquatics for the hotel in the Bahamas. A second phase added themed immersive environment and state-of-the-art pools. In phase three, Aquaventure waterpark as well as a dolphin experience were added to the resort.
On the other side of the world, Cloward H2O then worked on Atlantis The Palm, situated on the newly created man-made island in Dubai. The resort opened in 2008. Cloward H2O created and delivered the aquatics program for both projects, including the 141 acre waterpark.
For each project the company helped deliver 20 pools with a total of 20 million gallons of water, and 14 aquarium exhibits holding 50,000 aquatic animals and another 8 million gallons of water.
The waterparks contain attractions such as the Mayan Temple holding a series of water rides including the famous 'Leap of Faith' slide with a 60 foot drop sending riders into a clear tube submerged into a shark filled lagoon. Other attractions include a mile long river ride with waves, rapids, artificial tidal surges, steam, waterfalls and special lighting.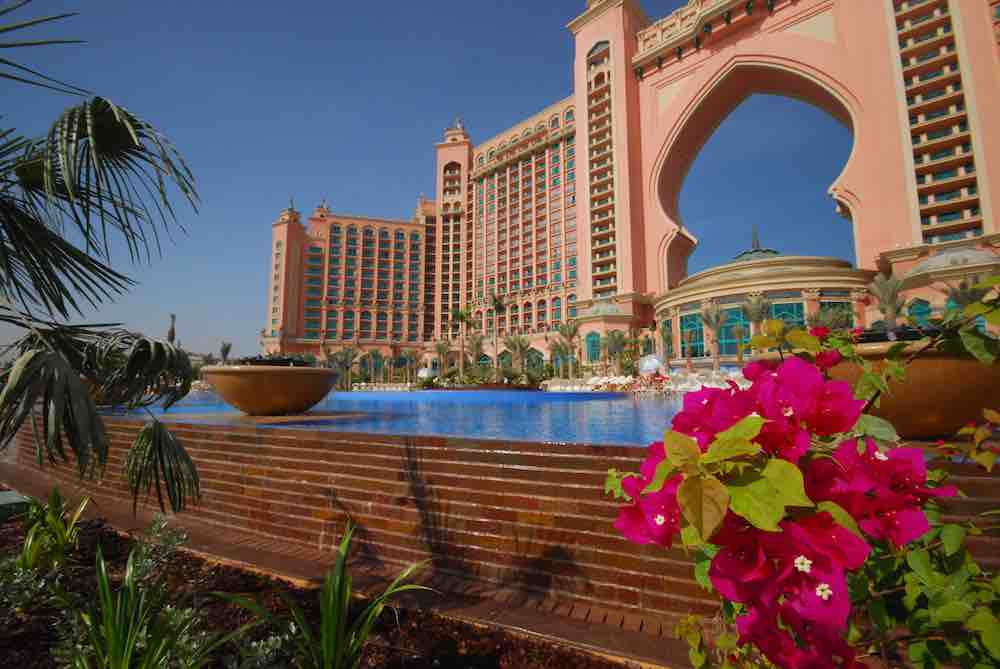 Dolphin Cay in the Bahamas is an 11 acre, 6 million gallon exhibit for the dolphins, making it one of the largest inland marine habitats in the world. At the sister resort in Dubai, at Dolphin Bay guests can interact personally with the animals in their 12 acre exhibit.
Both mega-resorts are considered an iconic benchmark for hospitality across the world. According to the World Waterpark Association, Aquaventure Waterpark at Atlantis The Palm is the leading water themed attraction in the region on TripAdvisor and the only one from the UAE region to be in the Top 5 worldwide. The park welcomes 15 million visitors annually.
Atlantis is the first in Cloward's Built to Last series, highlighting key projects around the world the company has worked on.
Cloward H2O are leaders in aquatic environments for aquariums, attractions and resorts. Recent projects include the hot springs pool at Ouray, Colorado and the new Fareground at One Eleven Congress Plaza in Austin, Texas.