Back to dan pearlman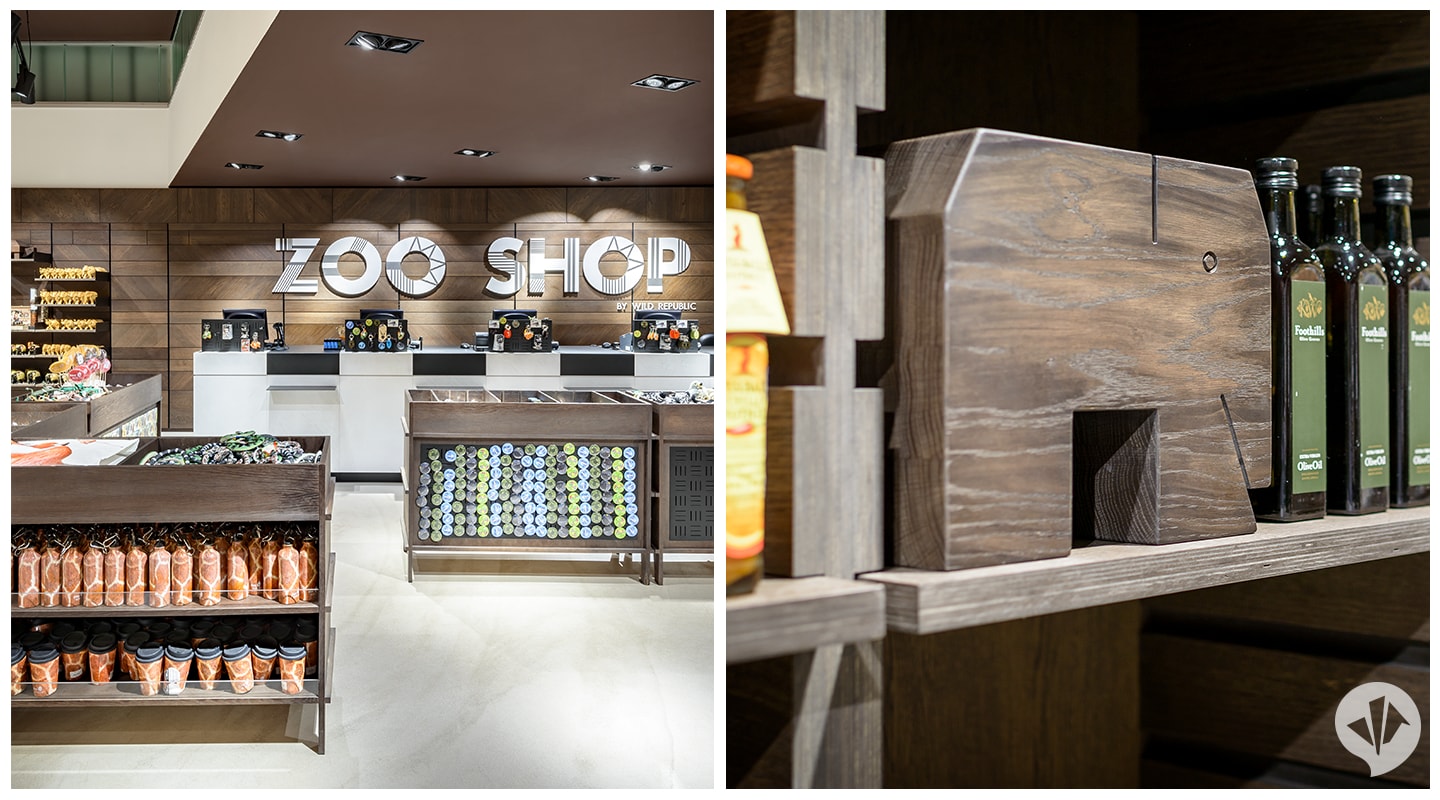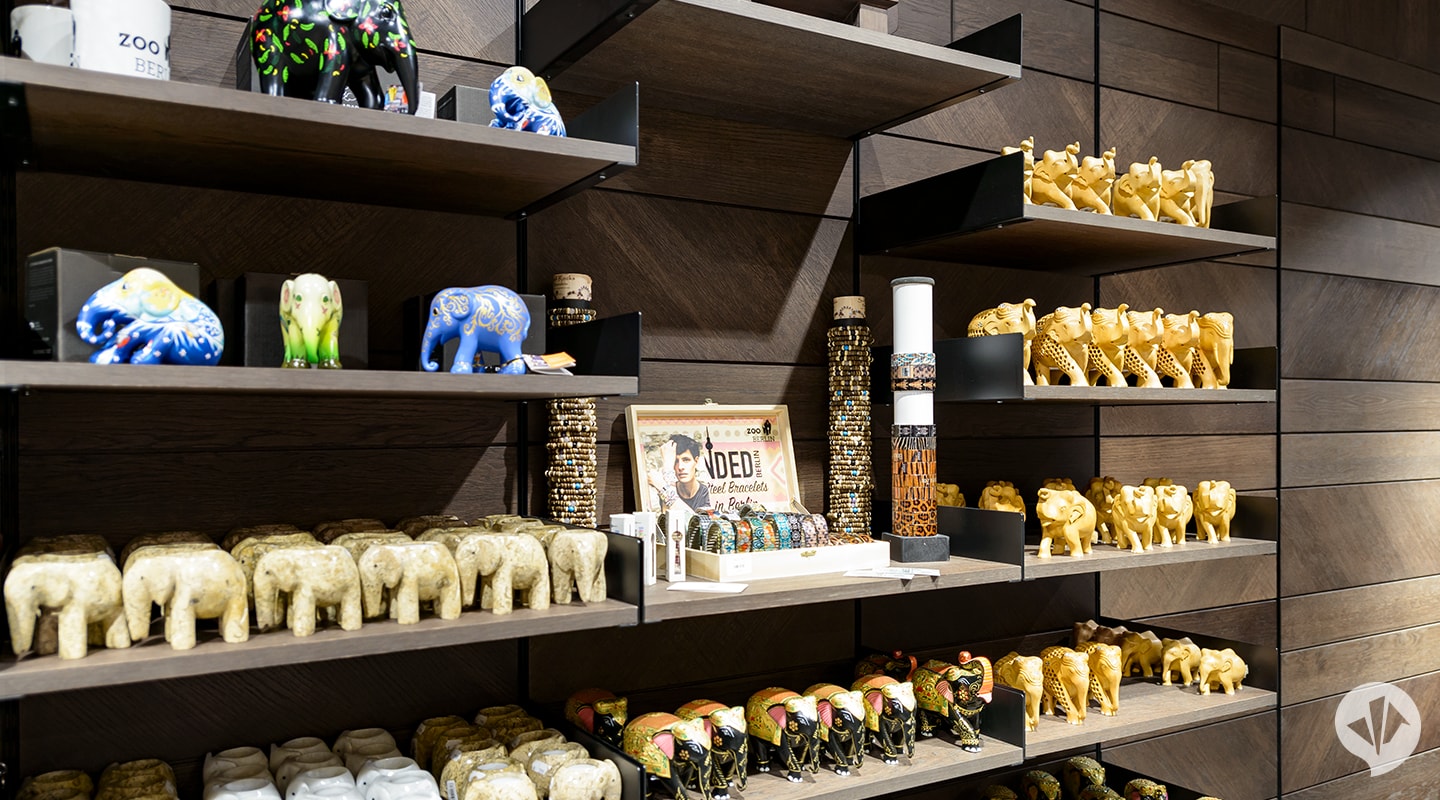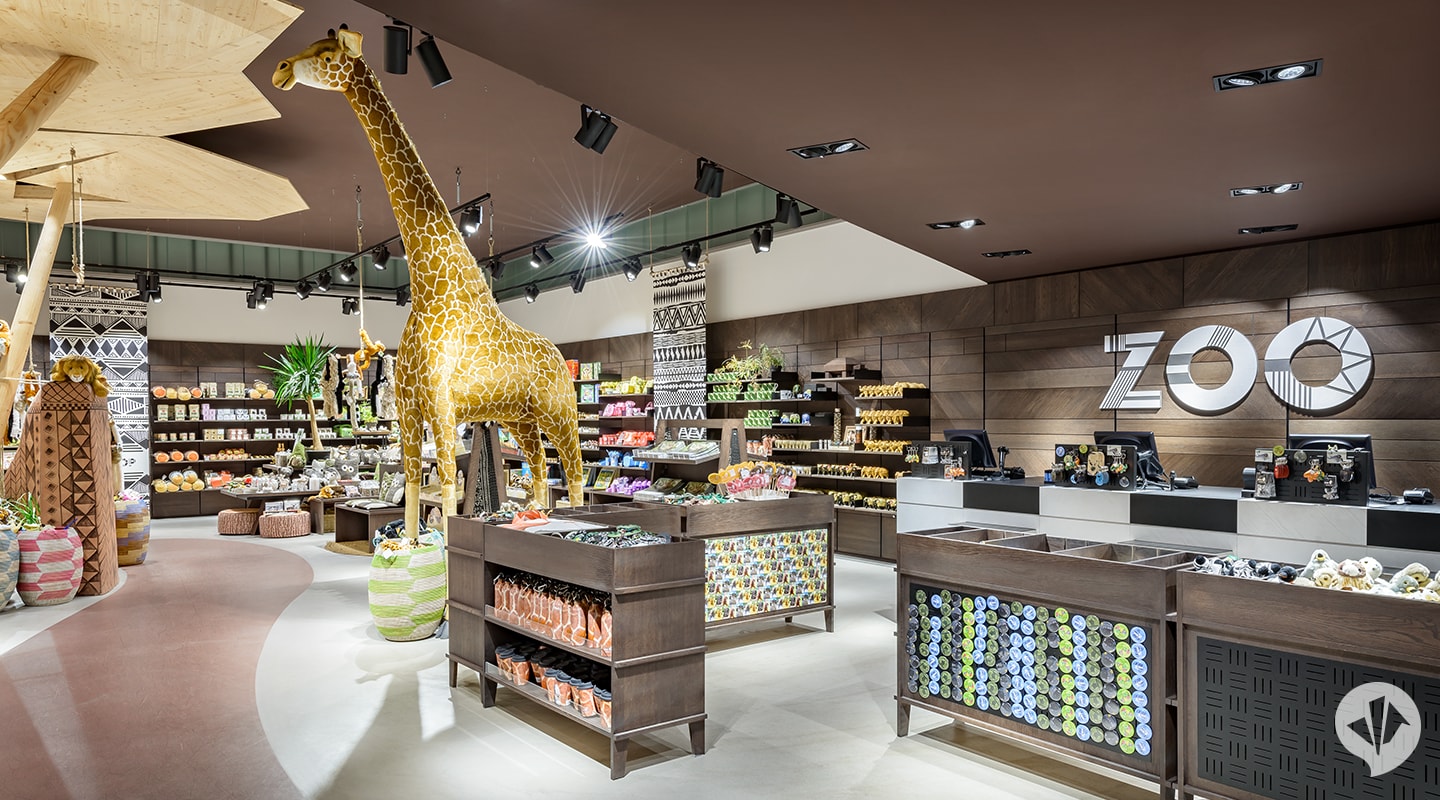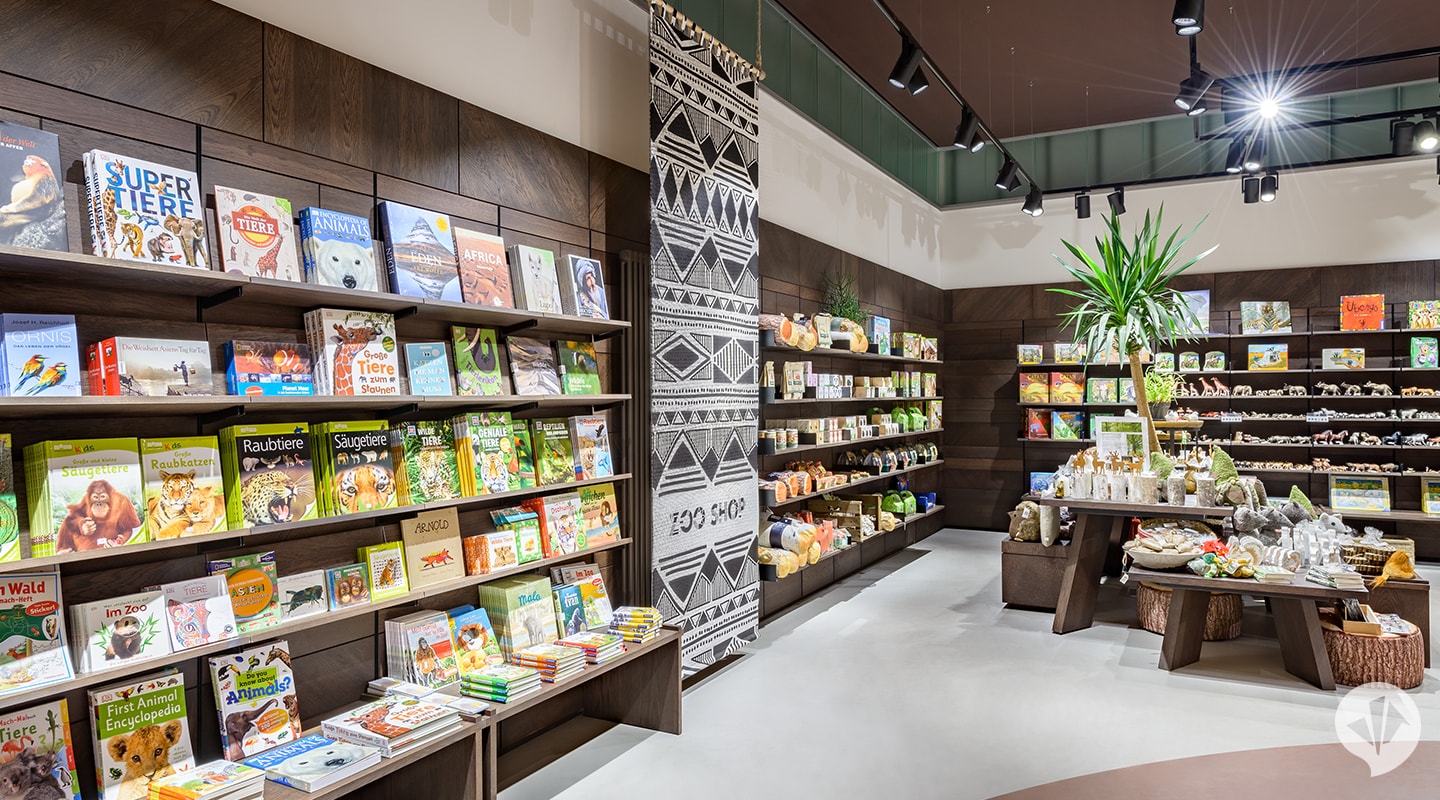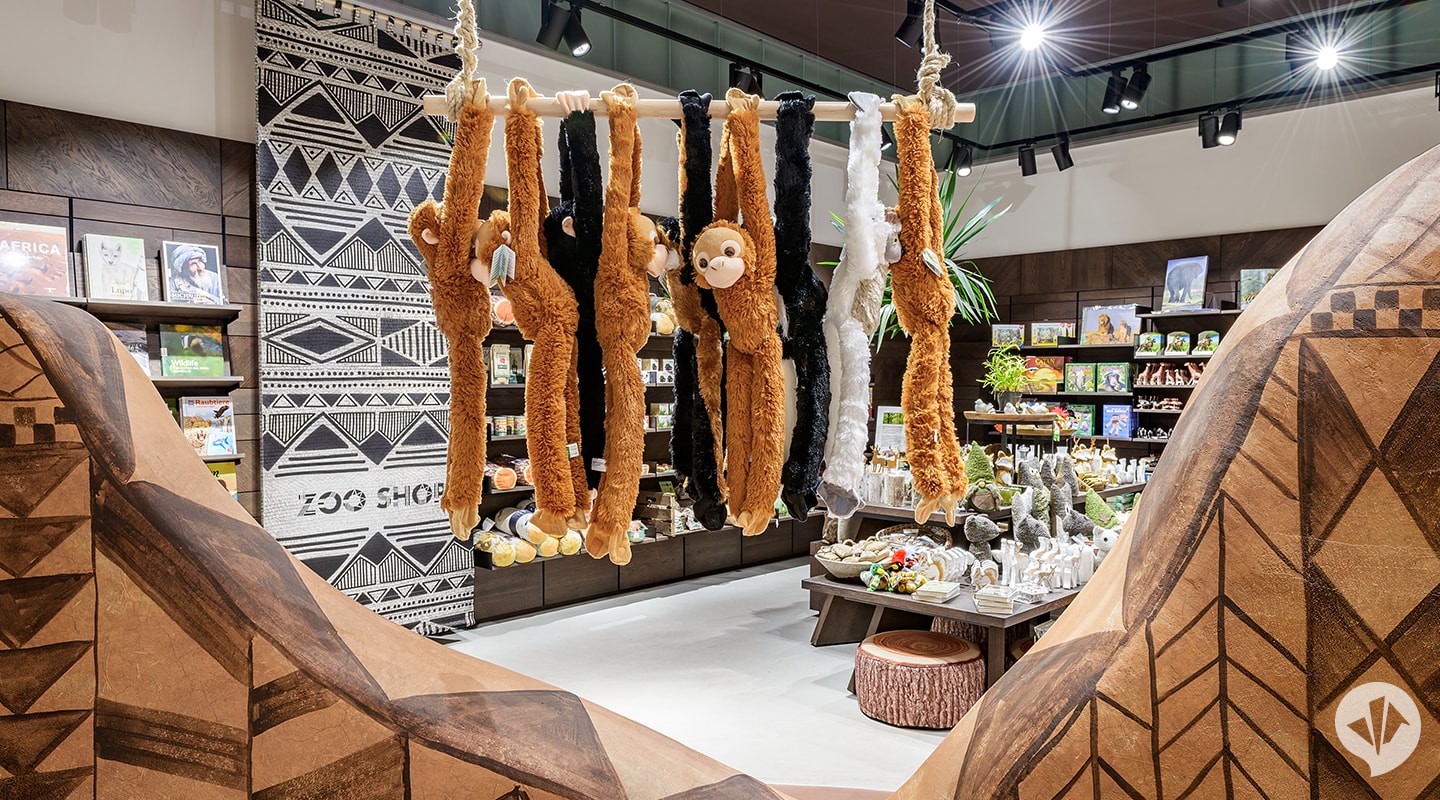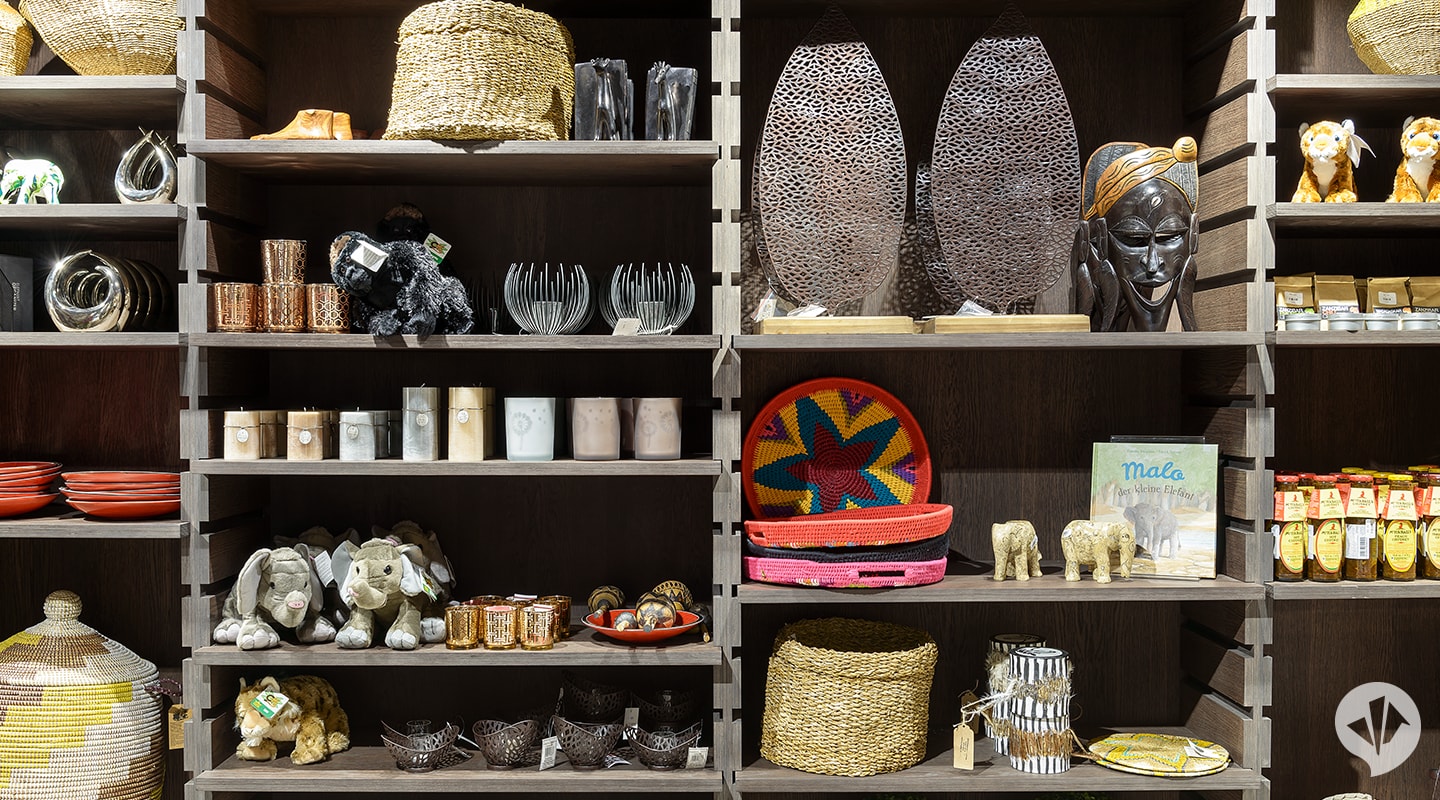 Explore another world. Go on a journey through all continents and an infinite number of countries. Experience fascinating scents and colors. Discover unknown animals and plants. All in just one day. Visiting the Zoo is an adventurous journey, inspiring both young and old. Wouldn't it be wonderful if we could capture this day, this experience and all the emotions associated with it by simply taking a piece of the Zoo home with us? The shop concept for Wild Republic at Zoo Berlin's Löwentor designed by dan pearlman enables visitors to do this by offering them a wide range of beautiful souvenirs.
A BIT MORE DETAIL
Before leaving Zoo Berlin, the visitors are routed through an amazing colorful world. The zoo shop at the Löwentor entrance takes the visitors on a flying visit through the African continent before returning into Berlin's big city jungle. The modern interpretation of African traditions, colors and patterns create an authentic atmosphere. Stylized African trees, hand-painted clay walls and a modern African market square invite visitors to linger for a while. Whether typical African products or classic souvenirs, the selection is huge. The new zoo shop is part of the entrance at the Löwentor of Berlin Zoo designed by dan pearlman. By transferring the African ornamentation from the eternit facade into the interior, a creative relation between the inside and the outside has been created. The new entrance area and the Wild Republic Zoo Shop turn arriving and leaving Berlin's Zoo into a unique experience.