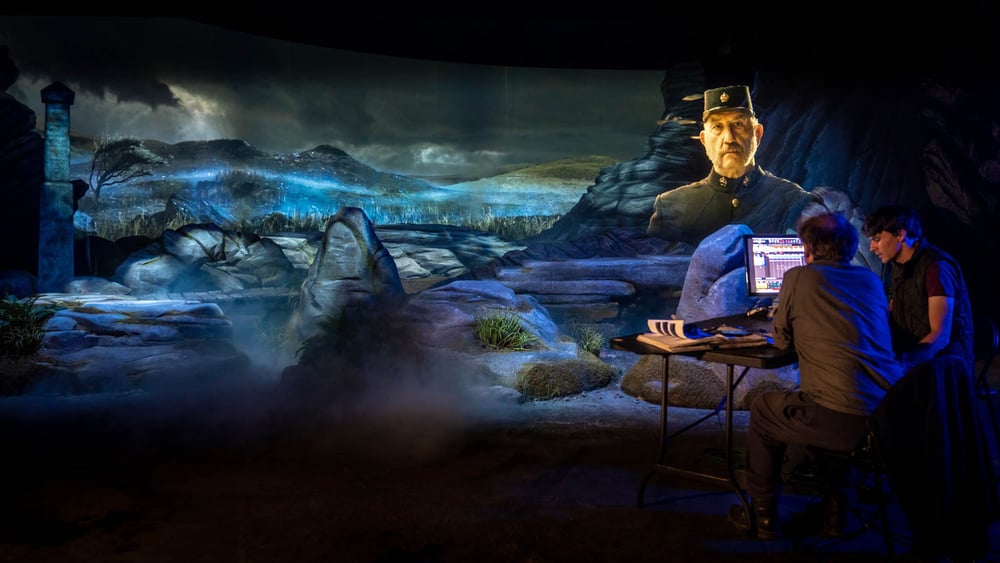 Moonraker VFX were called on by leading visitor attraction experts, Sarner International, to help transform Cornwall's historical site Bodmin Jail into an immersive and cinematic experience for visitors.
The new 'Dark Walk' experience, which reopened October 2020, features Moonraker's cinematic films and projected effects that take guests on an immersive and atmospheric journey through Cornwall's rich landscapes retelling the criminal stories of its eerie past and life in the 18th century prison.
Moonraker combined its production, visual effects and storytelling expertise from film and television to shoot and deliver over 30 different bespoke formats, from large scale projections and holograms to AR applications, many of which required seamless blending into the scenic backgrounds.
A standout feature of the attraction is it's film-like quality and attention to detail. Moonraker's production team conducted extensive research into the history behind the Jail, down to the small details such as replicating the exact buttons on the character's costumes and their Cornish accents. Over a four day studio shoot, live action reenactments were combined with physical sets and visual effects to provide the ingredients for the composited scenes that were then later blended with practical and scenic effects and theatrical lighting.
The re-development of Bodmin Jail was initially set to open in Easter but delays were experienced as a result of Covid. Moonraker was one of the first production teams to shoot post-lockdown with a stripped back crew, Covid-officer on set and a stunt team which had isolated ahead of the filming.