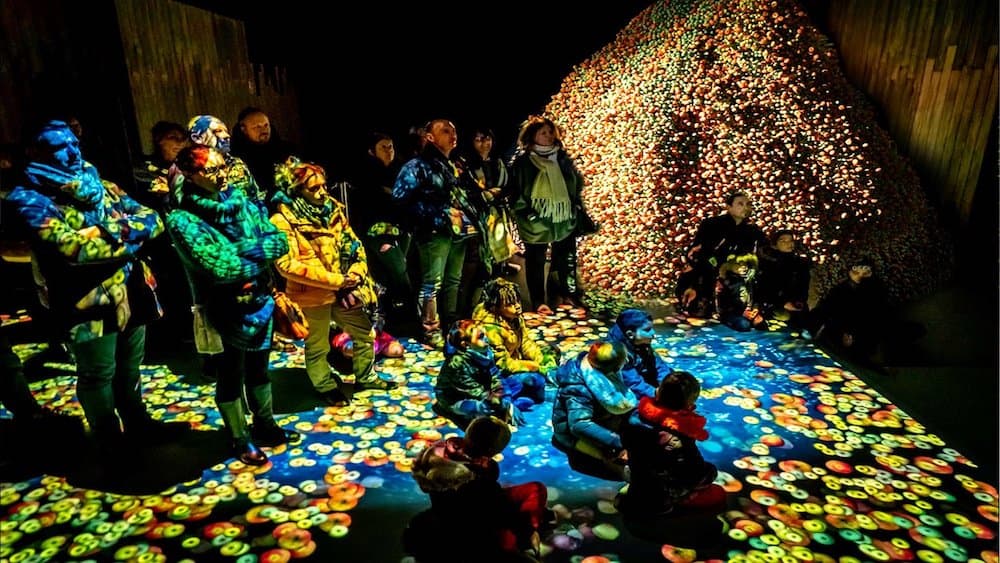 Moonraker were commissioned by Sarner International to support them on the creation of content for the world-class visitor centre – The Calvados Experience in Point l'Evêque, Normandy.
The Calvados Experience takes the visitor on a journey charting the rich history of the region and ultimately the processes involved in creating the luxury drink. Moonraker created a variety of content to help bring the experience to life. This included VFX shots as well as a giant projection mapped CG apple mountain detailing 10,000 tumbling apples.
Moonraker also enhanced the multi-sensory journey by creating a large format material to be projected showing the distillation technique and the barrel ageing process.