Back to dan pearlman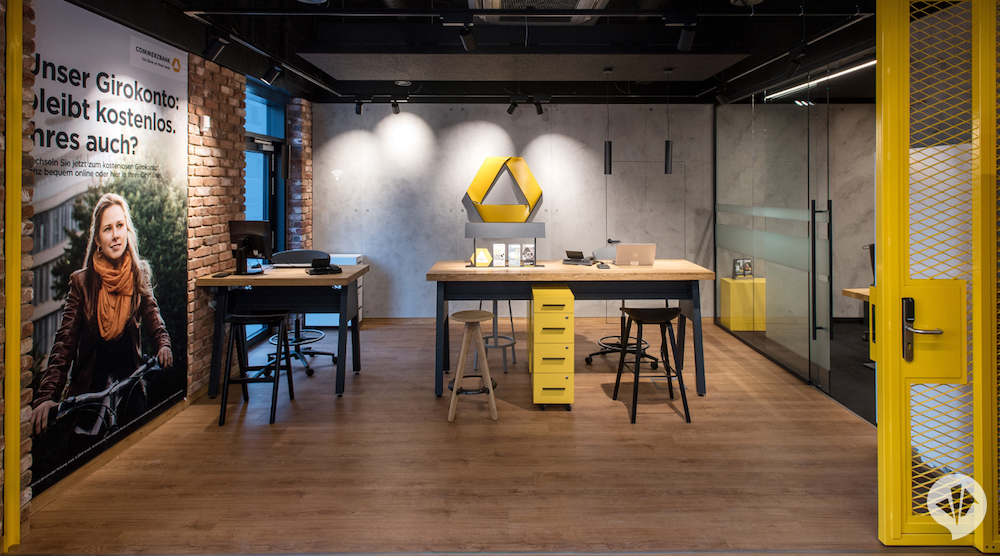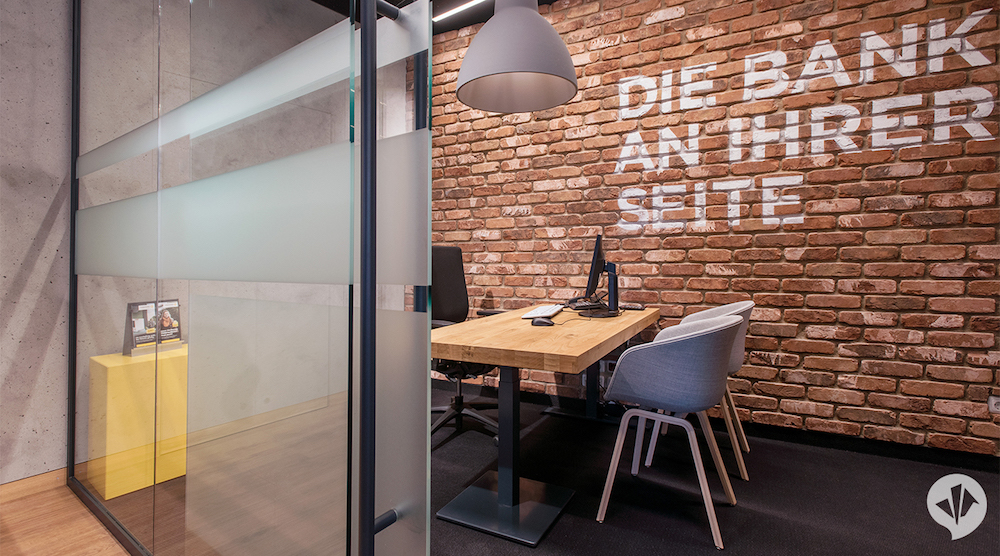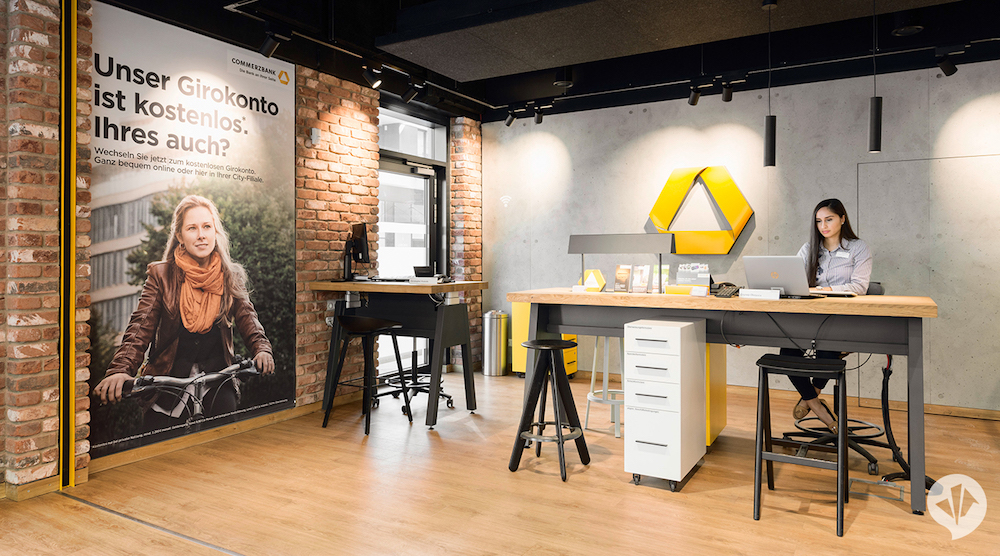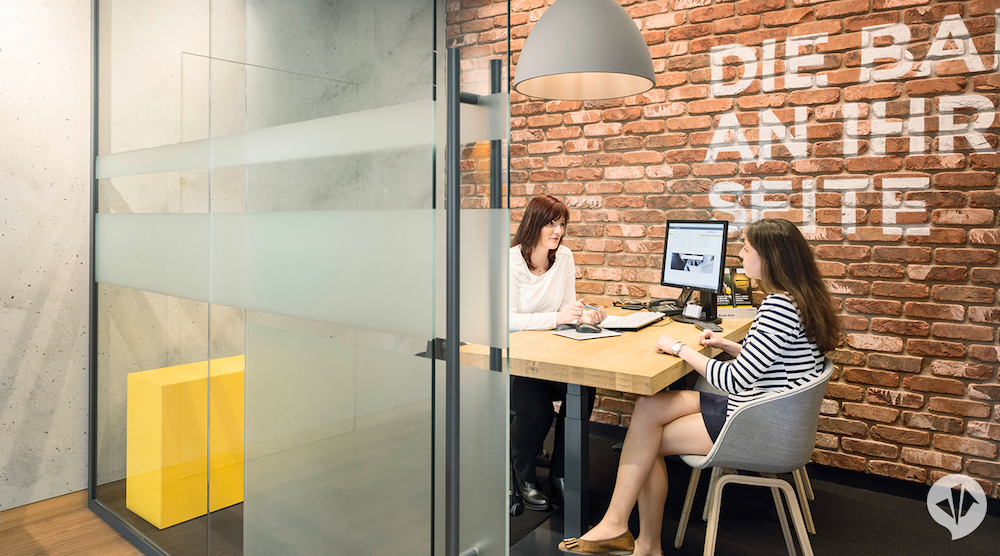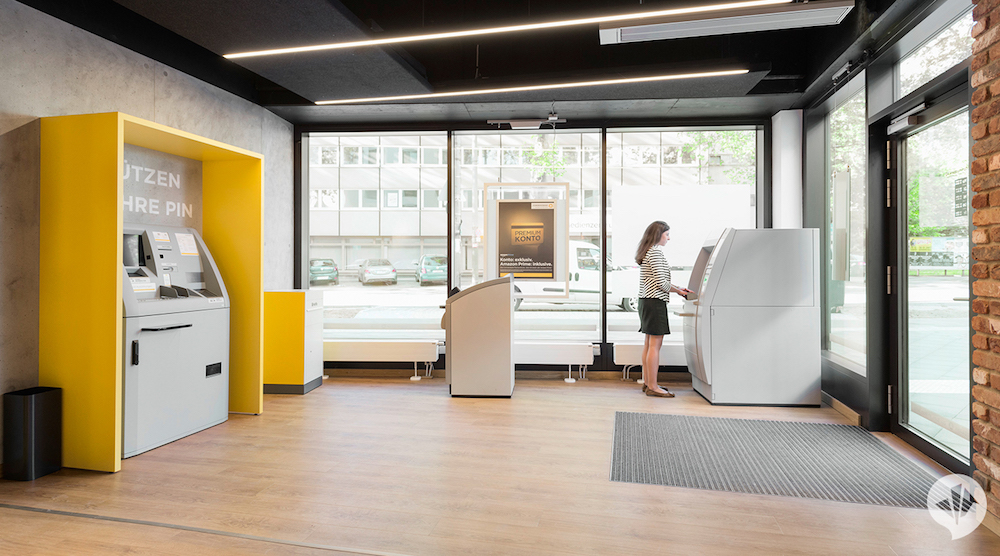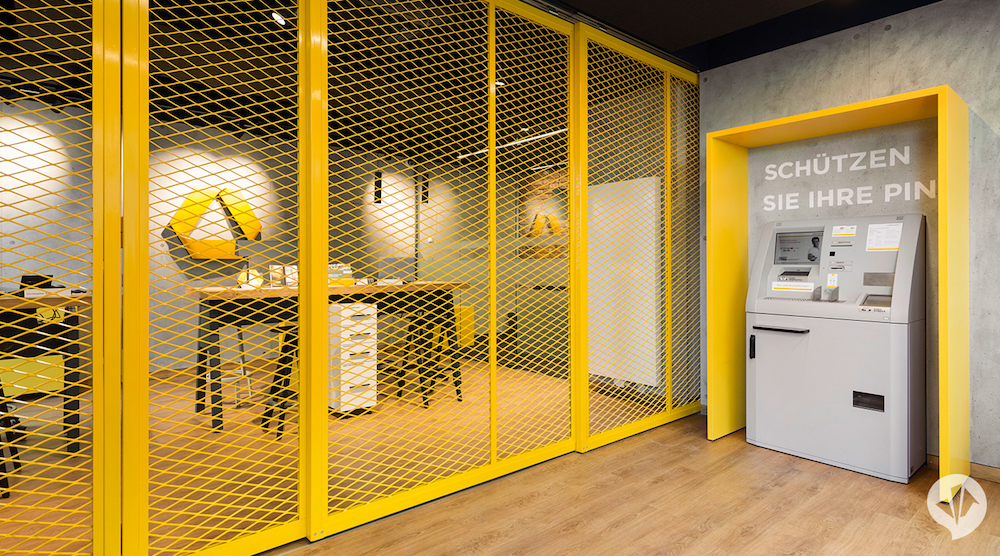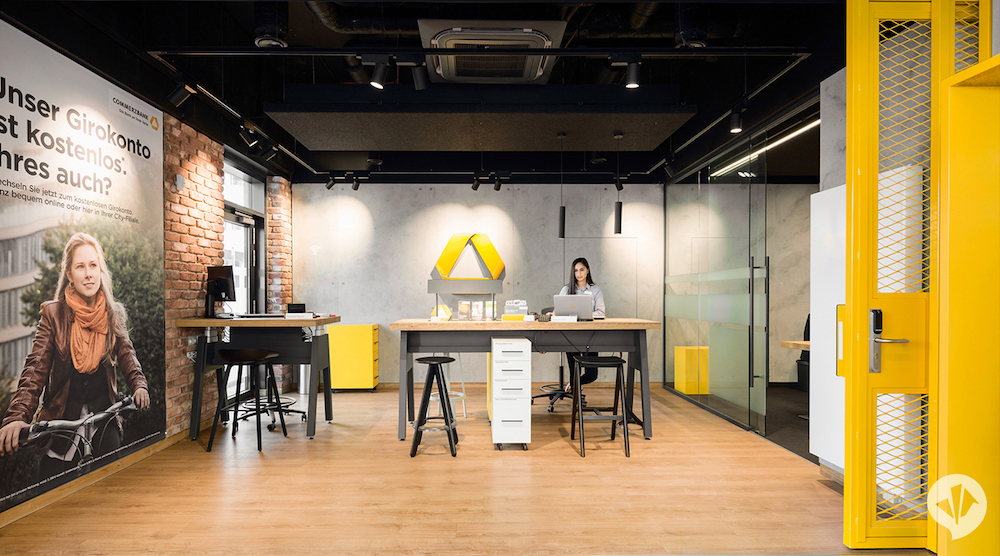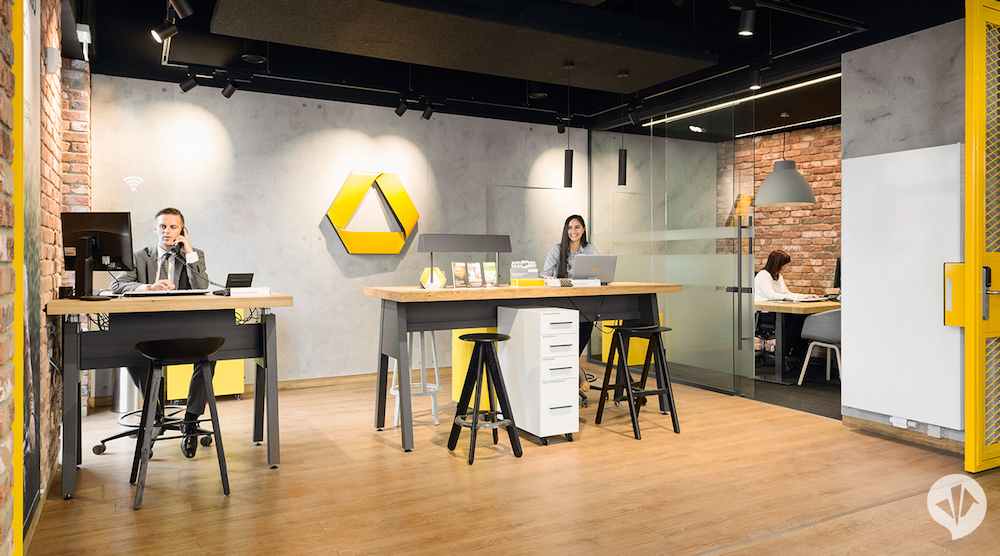 How to further develop bank branches to meet the changing demands of customers? Since the beginning of December 2016, the Commerzbank has been testing another new kind of branch next to its flagships: The City-Branch, where personal service and customer relationship are the main focus. The new branch was designed and realized by dan pearlman in collaboration with the Commerzbank. The aim of the project was to create smaller, more efficient and more profitable branches as well as to follow the customers' wish to have a personal advisor when needed.
A BIT MORE DETAIL
Fewer and fewer customers visit traditional bank branches. The Commerzbank, which operates one of the densest branch networks in Germany with more than 1000 subsidiaries, is constantly investing in the restructuring of its branches. The goal of this process is not the reduction of locations, but rather the differentiation of branches. "Rethinking banking" – was the idea and inspiration for the Commerzbank branch design developed by dan pearlman back in 2014. In view of the above, the design team planned and realized the City-Branch, which is located right next to the ECB in Frankfurt. The branch is only approximately 60 square meters big and therefore a suitable compliment to the Commerzbank flagships. The differentiation to these significant bigger branches is also reflected in the design of the City-Branch: It is more reminiscent of a chic, small store than a traditional bank branch. The City- Branch consciously stands out from the other Commerzbank branches by using urban design elements like exposed concrete and brick look walls and desks made out of wood. The Commerzbank's corporate elements and colors were modernized and boldly used on the walls of the room. The compact, urban branch represents modern "banking to go". The customers can use a 24-hours self-service area with ATM and bank statement printer as well as free WIFI. In addition, customers can get in touch with personal advisors to open a bank account, apply for a credit or simply to request a service feature by using the service desk located in the middle of the City- Branch or by entering a separate service room.