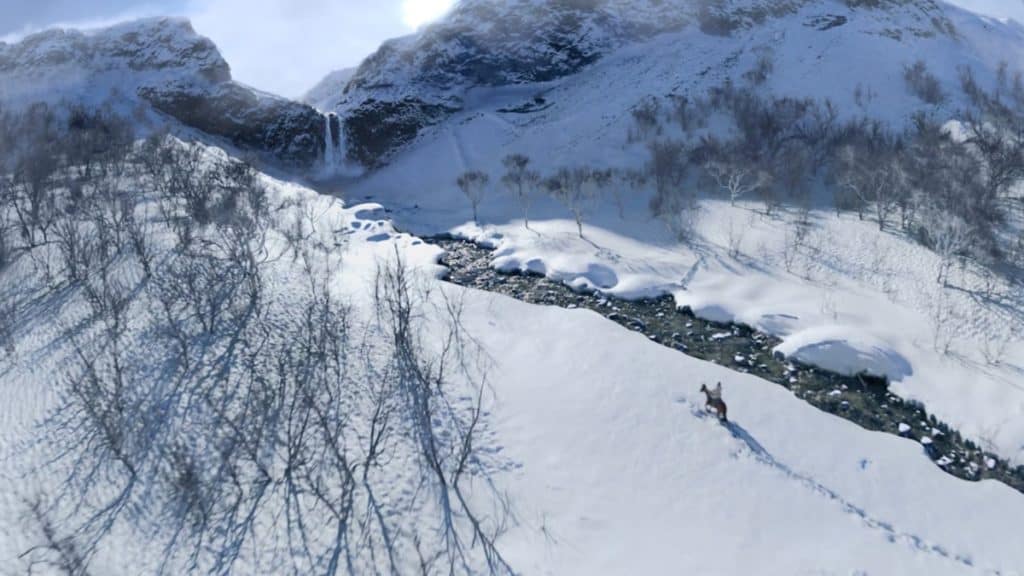 Moonraker and award-winning production company, Talesmith, joined forces as 'Flyride Films' to deliver this incredibly ambitious project for the new visitor's centre at Changbaishan National Park in China.
Commissioned by P.E.L Creative, they were tasked with creating a pre-show and 5-minute film for the Brogent iRide system at the park – a fully immersive and sensory 'flying ride' simulation which takes the viewer on a journey through the beautiful Changbaishan National Park in Jilin Province.
The ride system suspends the audience, feet dangling, in front of a 4K, 60-foot half-dome screen. Special effects like wind, mist, sound and scent combine with the chair's sensory motions, striking visual effects and custom VR technology for a truly immersive experience.
The Flyride Changbaishan project was one of Moonraker's most technical projects they have ever undertaken as a studio, encountering some unique challenges along the way. Flyride is a very unique format: 180 fisheye, 60 frames per second, 8k, and rendering footage for a 180-degree field of view projection is not an easy task. Shooting, tracking, animating and rendering in a completely unique, 180-degree pipeline was a huge learning curve for the team.
On top of this, Moonraker were unable to film a lot of the mountain location as it was in such a remote location. They instead spent a week in Changbaishan capturing as much photogrammetry and reference images as possible. The use of drones was particularly useful for capturing areas unsafe to fly across in a helicopter, such as the waterfall. From their studio in Bristol, using available lidar data and the references collated, the team were able to model the environment and animate significant moments of the flying ride.
Flyride Changbaishan has been hugely successful, wowing visitors with a unique, fully immersive and sensory perspective on an environment rich in natural history.