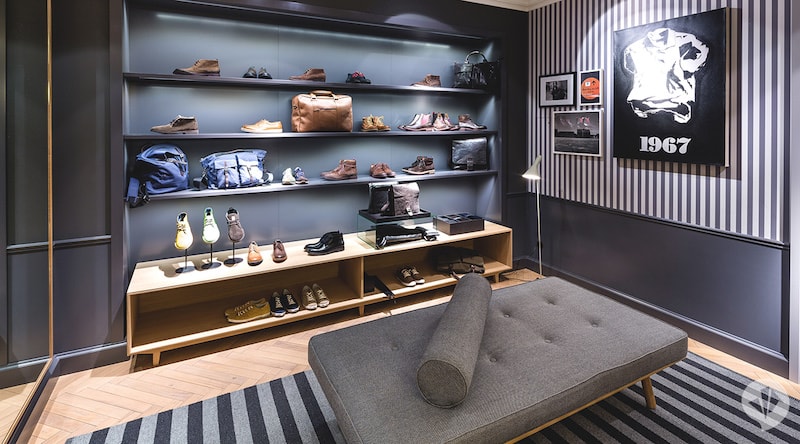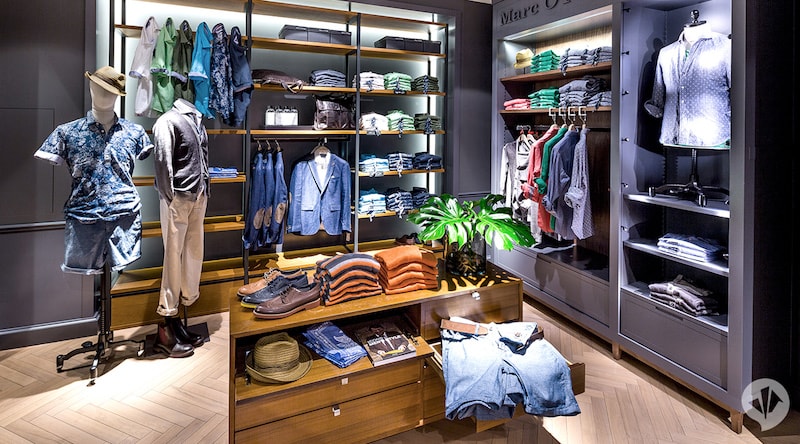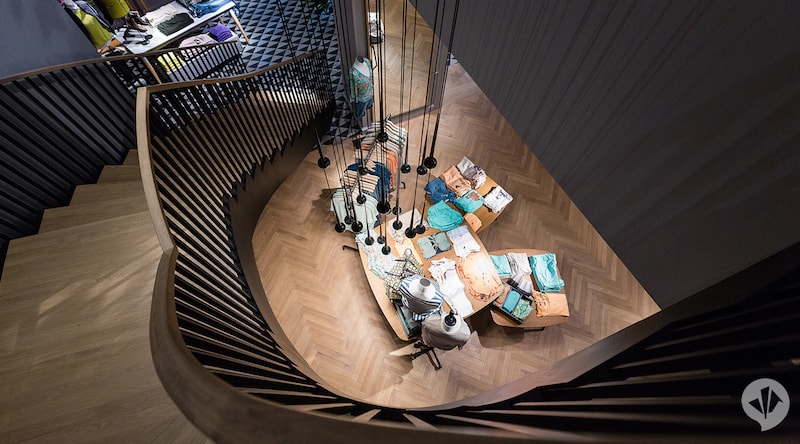 The new, dan pearlman-conceived 'Nordic lifestyle' retail concept already graces eighty-four total Marc O'Polo stores and flagship stores throughout Germany. Even within this context, the flagship store on Ku'damm in Berlin, which opened on June 27, 2013 and has been certified with gold by the GSC, represents a special milestone. The classic flat in Nordic style is a shopping experience that also stands for social and environmental sustainability. The dan pearlman team faced both the special challenge of implementing the new retail store's overall concept and features within a 600-sq. metre space, as well as satisfying the various criteria developed by the German Sustainability Council in order to receive certification. The pilot project is a first in the retail realm. Like the five participating retail-companies, with the gold certificate by the GSC, Marc O'Polo places a particular importance on sustainability and is honoured to be awarded for its effort in this field.
The Berlin store shows that the new shop concept can also be smoothly transferred to complex floor plans and that it intrinsically reflects the basic principles of sustainability. In order to safeguard the environment, recyclable and renewal materials are used instead of plastic. Sustainable wall paints and special energy, lighting and restoration concepts were also developed for the two-storey store.
Social considerations are also highly prized and extend to co-workers and customers. The store layout compares to that of a classic, modern apartment and visitors have unrestricted access throughout—made possible by a doorbell at the entrance to the store, an elevator system and spaciously designed hallways. Various furniture items offer places to rest, while a special washroom for customers featuring a baby's changing table offers additional comfort. A kitchenette on the first floor, flooded in daylight, as well as plenty of space in both the stockroom and orders processing room have a positive effect on the work atmosphere. The oversized panoramic window adds to the store's energy efficiency and offers the best view of Berlin's Kurfürstendamm.