Back to COST of Wisconsin, Inc.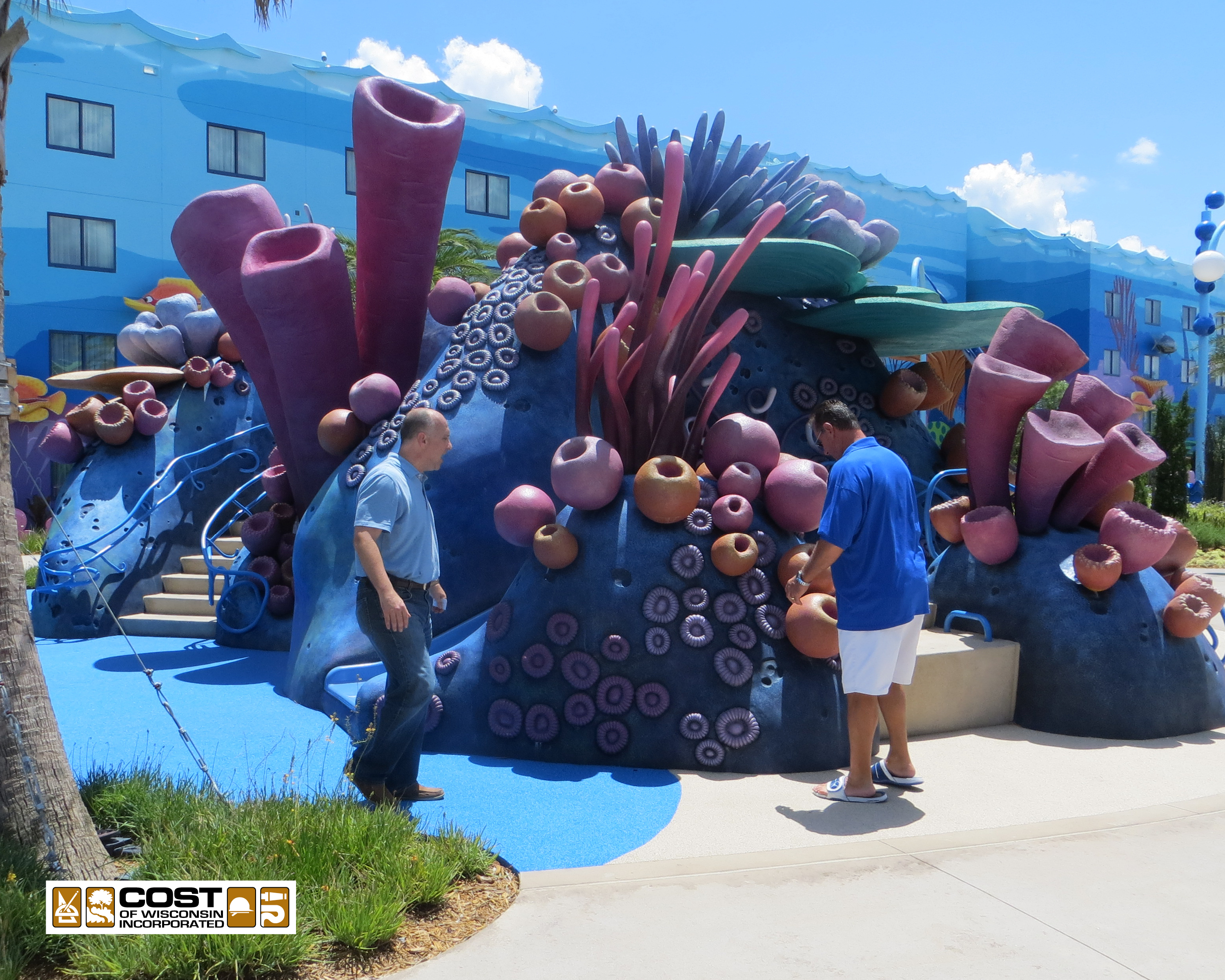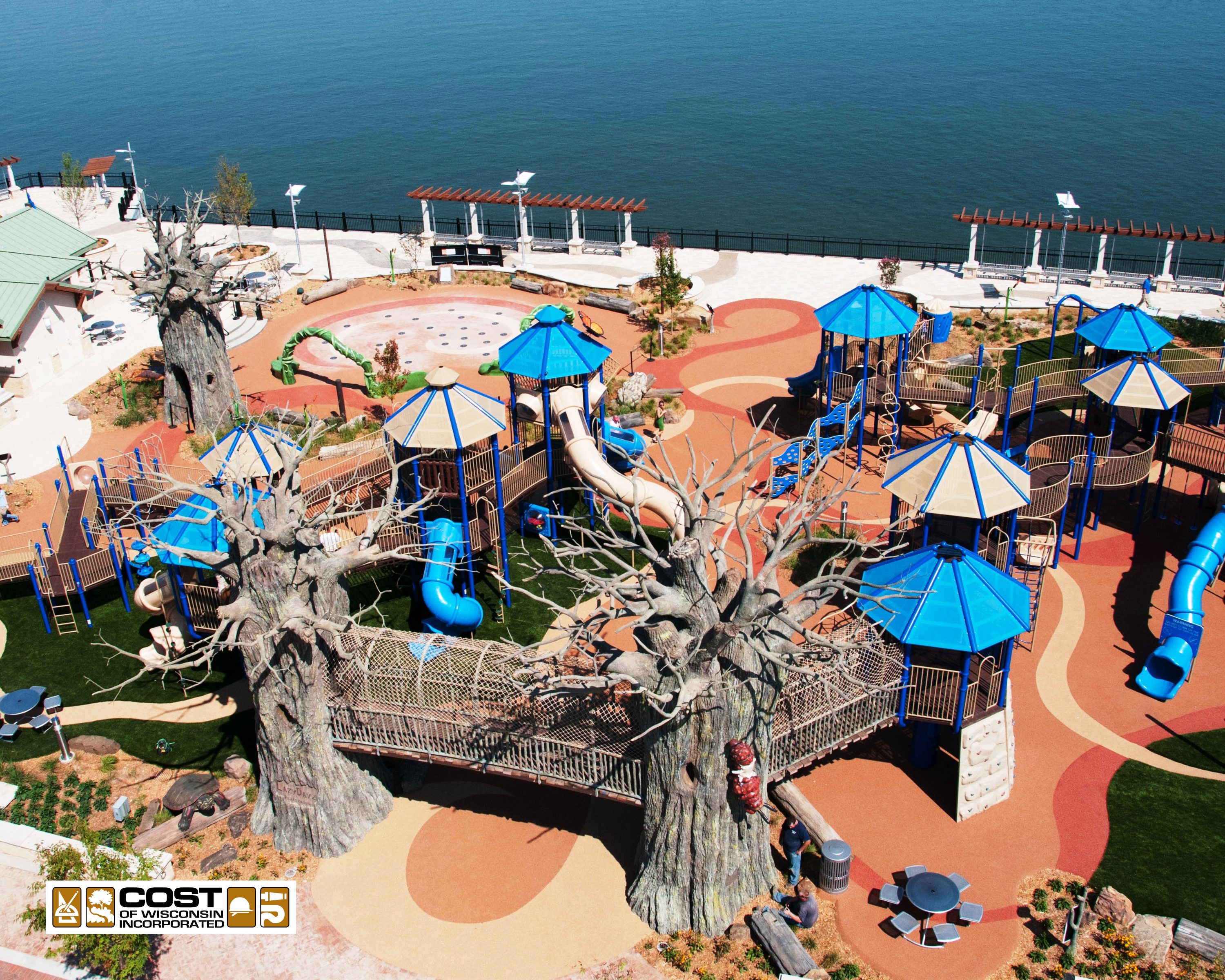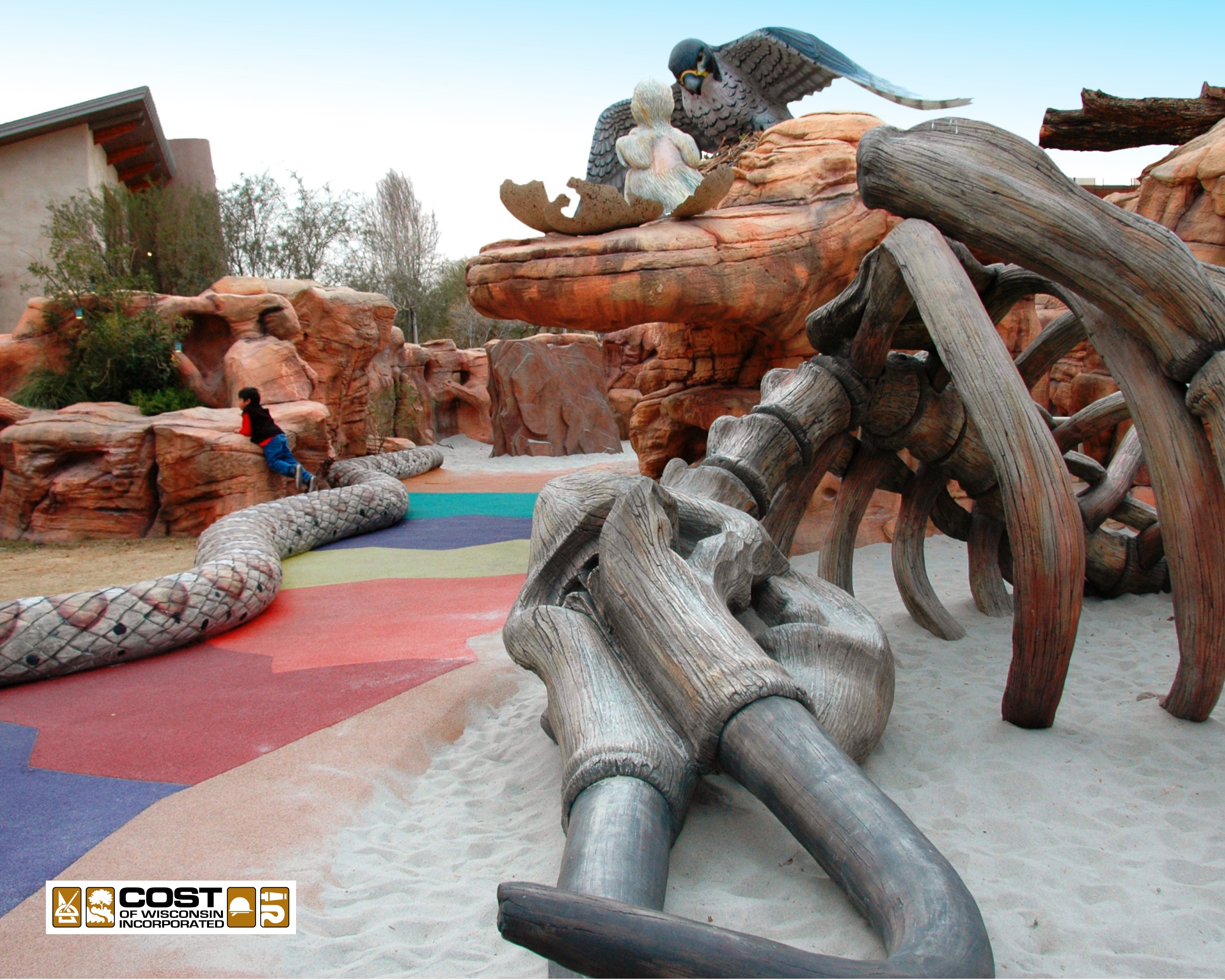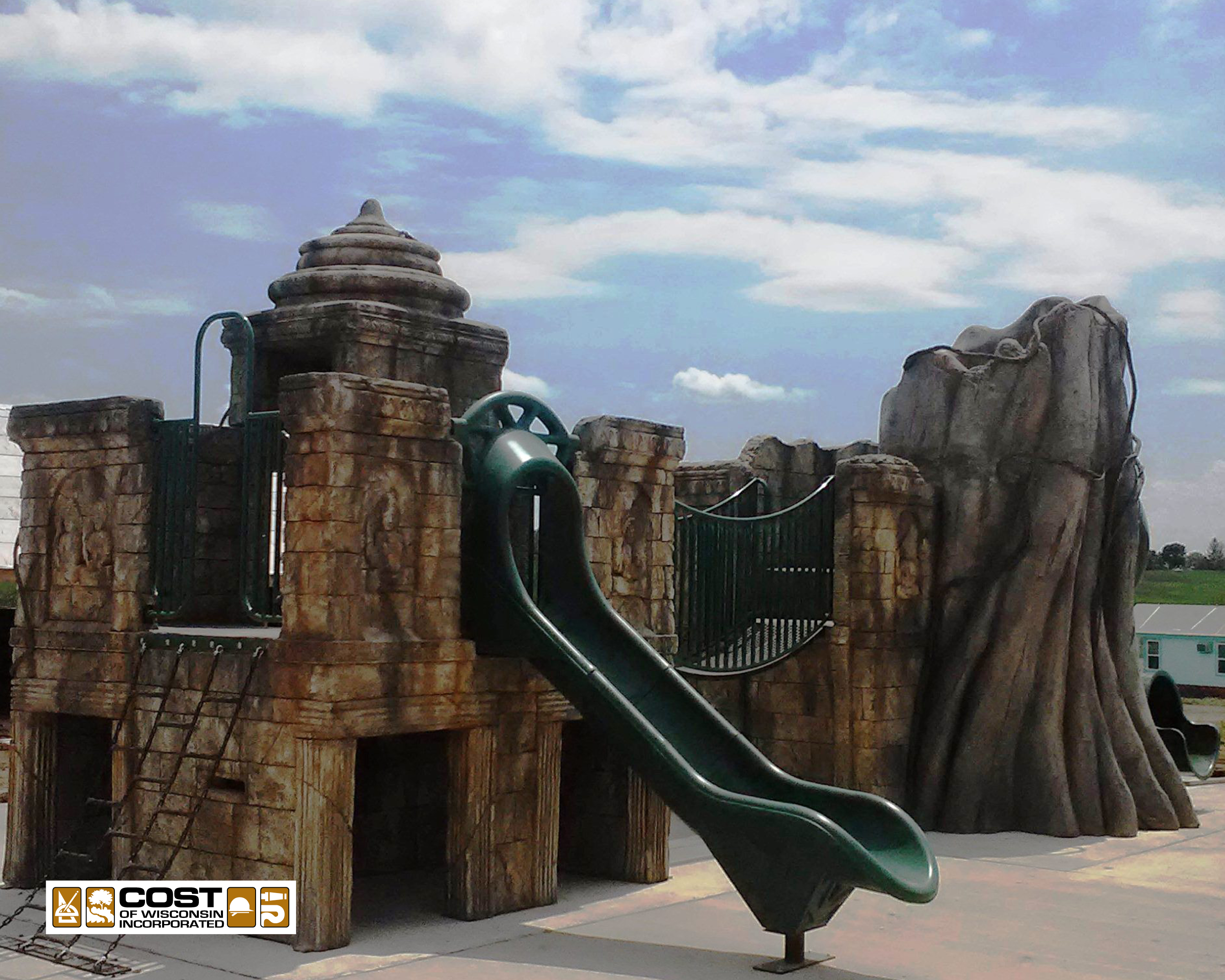 For over 50 years, COST has been creating truly imaginative and educational theme environments. This background has segued well into a relatively new market developing with playgrounds. Custom designed and fabricated theme play structures are becoming more prevalent at city parks, children's museums, learning centers, children's zoos, and other institutional facilities. These play structures offer an immersive, interesting, and safe physical play experience, which oftentimes includes an educational twist.
The COST team blends traditional play concepts with interesting thematic finishes to deliver one of a kind play structures. Past playgrounds include underwater themes, ancient ruins, archeological dig sites, outdoor discoveries, and even a dental theme was successfully developed. Staffed designers realize that children's developmental skills vary by age, so play areas are customized for the safety and interest level of varying ages.