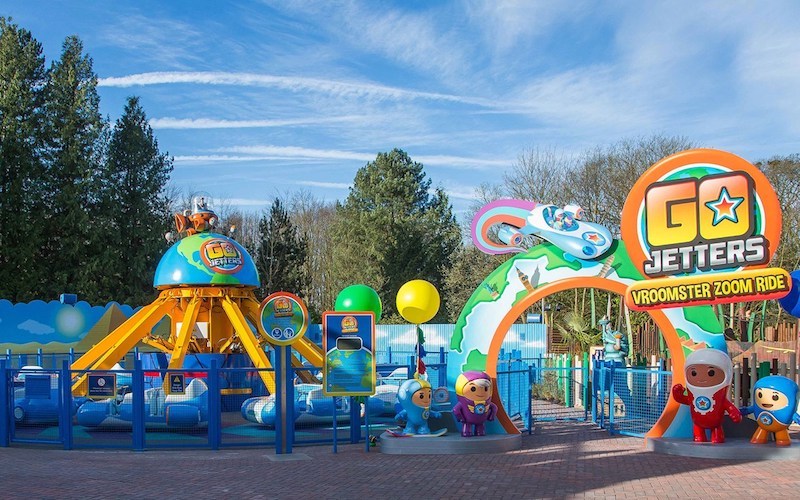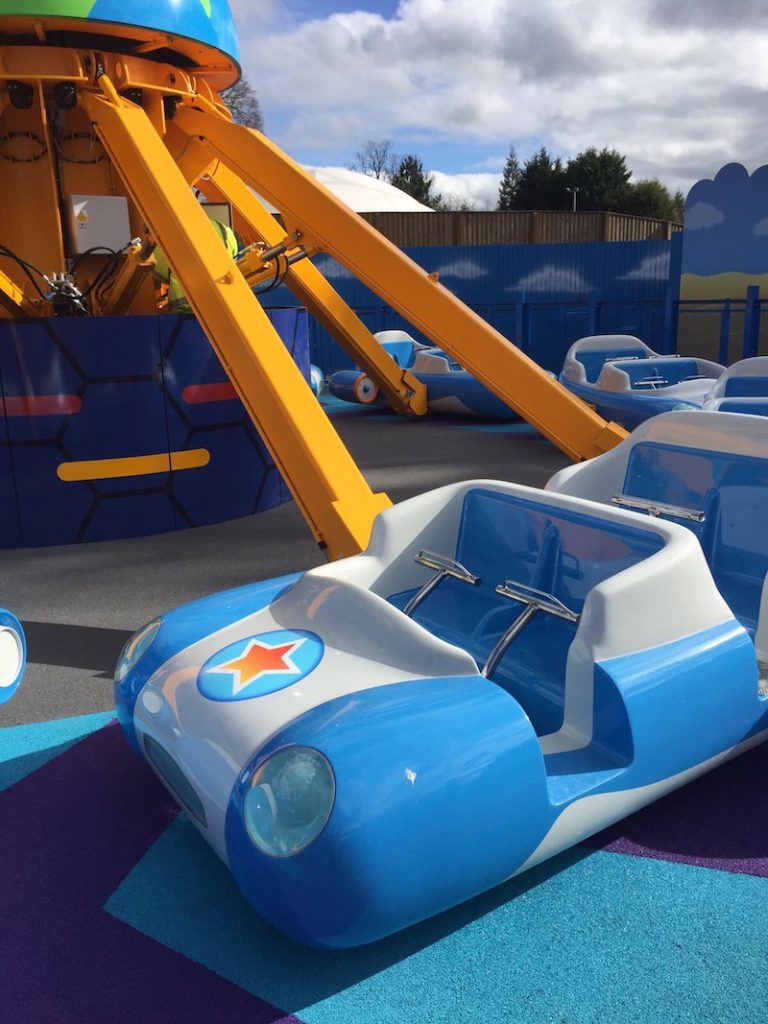 The QuadStar aerial roundabout ride system operates with ten vehicles. Each car allows four people to explore together. From the outset, it was designed to be perfectly family friendly. The whole ride is fully interactive too and allows the 'driver' to have full yaw control.
Extra Safety where you need it
The ride has been designed to be incredibly safe too and all passengers have individual lap bars. The ride is built to BS/EN 1090 so you can be assured that every part of the ride is sourced correctly and then manufactured correctly too.
The GoJetters Vroomster Ride at Alton Towers
The first QuadStar was installed within CBeebies Land at Alton Towers in early 2017 and others are already in development with different IPs too.