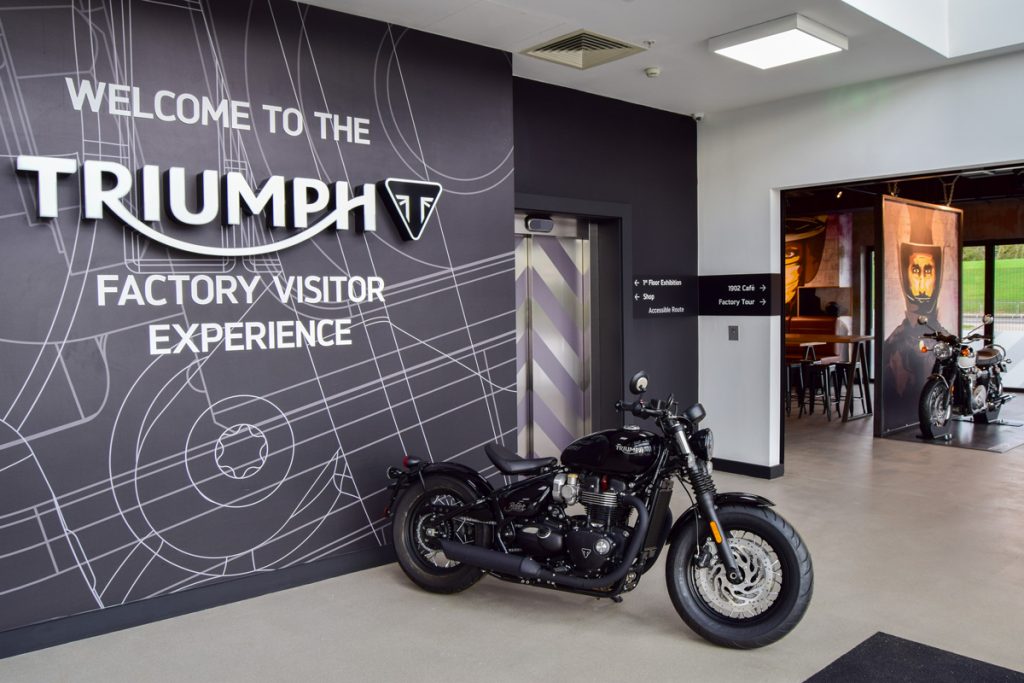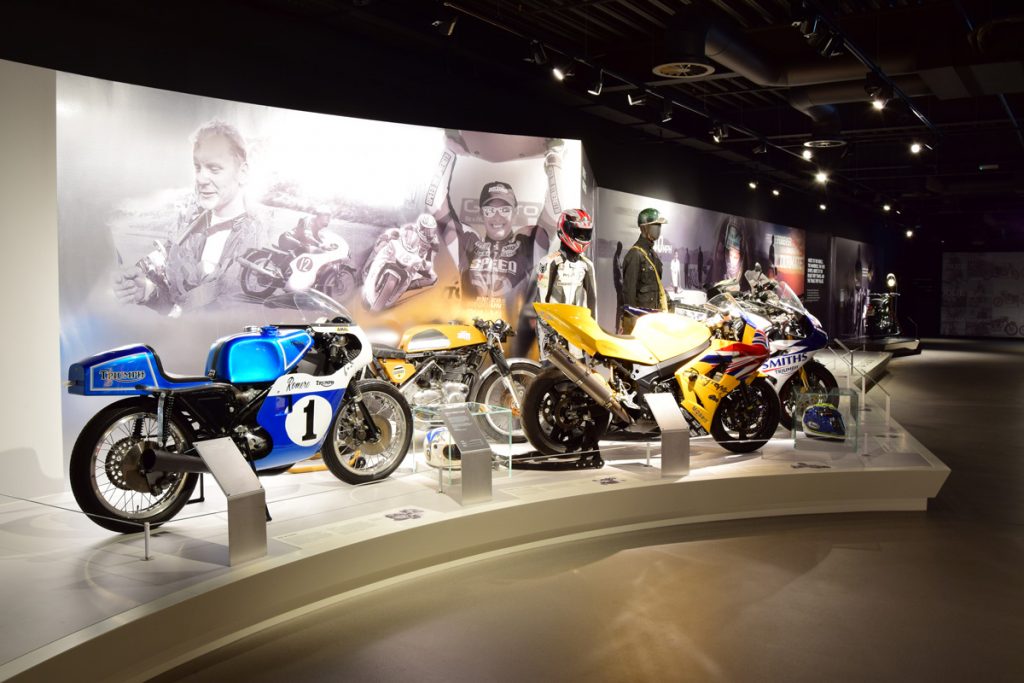 This brand new world class exhibition showcases the design excellence, engineering precision and human endeavour that goes in to the manufacture of Triumph motorcycles. Visitors embark on an engaging journey throughout eight thematic zones divided across two floors. This immersive experience connects visitors with some of the most iconic Triumph motorbikes at the home of Triumph manufacturing.
Throughout the exhibition, projections are perfectly synchronised with audio, delivering a dynamic and immersive experience that both informs and inspires. Ultra short throw projectors seamlessly blend looping visuals offering a dramatic backdrop for the motorbikes. Multi-channel audio works in complete synchronicity with video display, alluding to the movement of fleeting motorbikes giving depth of reality. Multiple 32″ wall-mounted OCD screens showcase the design and engineering behind the construction of Triumph motorbikes. The vast community of Triumph fans is represented by an interactive touchscreen display and a striking array of 114 digital photo frames that share photographs of owners and dealerships alike; as the community grows, so too does the media content.
Tours of the exhibition can be tailored for different audiences using control iPad, which adjusts audiovisual settings thereby giving complete control and flexibility to the tour guide as they walk through the space.