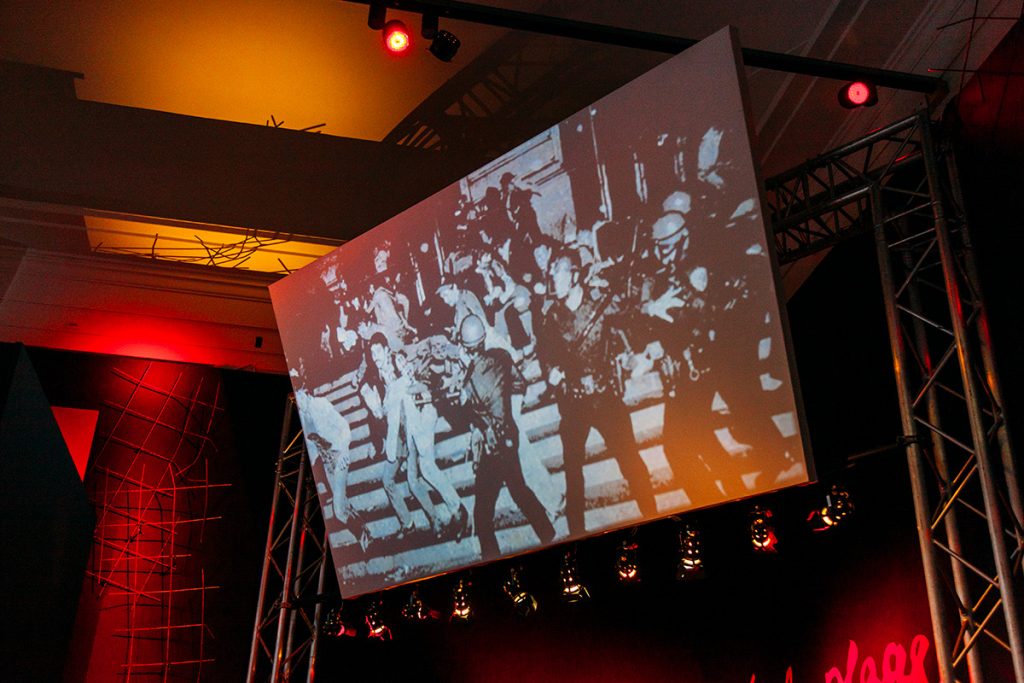 Key Partners: The Hub, Flemming Associates, Fray Studio
Continuing our long standing relationship with the V&A, we worked alongside the V&A curatorial team from design to delivery during a
13 month period to the exhibition opening.
This major exhibition from the V&A explored the era-defining significance and impact of the late 1960s upon life today. From global civil rights, multiculturalism, environmentalism, consumerism, computing, communality to neoliberalism politics, the world we live in has been vitally influenced by 5 revolutionary years: 1966 – 1970.
Objects were drawn from the breadth of the V&A's varied collections, alongside important loans to highlight connections between people, places, music and movements across the UK, Europe and the USA. The objects were immersed amongst media relevant to the period and enhanced by an engulfing audiovisual experience that conjured up the spirit of the time. Major highlights include the cinematic Woodstock documentary space and multiple supported projection screens that were combined to create a dramatic multi-screen 'performance'. Supported by a Sennheiser system coordinating headphone-delivered audio, this exhibition balances academic integrity with mainstream entertainment appeal.