Oman Aquarium is still a few months from opening. Our growing team has a real passion for conservation, education and research. But, between building quarantine systems, creating fish lists, sourcing equipment and all the other things that keep us busy, we promoted and celebrated World Oceans Day on June 8th 2018.
By Adrian Tolliday, CEO, Tolliday Group International Ltd (TGI)
As owner of the Middle East's biggest aquarium, Chairman of Al Jarwani Group, Sheikh Mahmoud Al Jarwani, wants to create a centre of excellence for the three elements of an aquarium that passionately engage us in our industry. These are Conservation, Education and Research.
Oman Aquarium getting closer to opening day
First, I will give you a brief synopsis on the status of the project. We are now moving up through the gears as opening day gets ever closer.
Over the last couple of months, since the last chapter of this blog, we have seen delivery of nearly all of the pre-fabricated exhibit tanks for display. These have been positioned in their final resting place within the aquarium journey. The pipework is being connected. The skid mounted Life Support Systems (LSS) have also been positioned, and are also being connected. The acrylic panels for the Main Ocean Tank will be on a cargo ship on the ocean as you read this. These are destined for final placement sometime in July and August.
It is a very satisfying sight is to see a grey, dusty concrete tank transformed with a nice blue fibreglass waterproofing finish. I am happy to say that many of the smaller tanks and reservoirs are all now waterproofed and ready for the next phase. The main Oman Ocean tank is next in the programme. There's a sense that soon it will be full of water with a plethora of fish swimming around. However, before that happens, the pipes, theming and acrylic need to be installed.
Specialist Aquarium manufacturers, Advanced Aquarium Technologies (AAT), manufactured many of the components of the aquarium life support systems, FRP exhibit tanks, scenery and rockwork.
Assembling the team
The Oman Aquarium team is now growing fast and I will introduce a few of them. Nick Derbyshire has joined us as Head Curator. He brings a vast amount of experience and leadership to the Husbandry team. Having been responsible for the collection of many of the fish for other projects, his skills will be extremely valuable when we embark on collecting the 30,000 we need to stock our exhibits.
Antony Lopez is our Head Engineer. Antony has worked around the world building and commissioning over 8 public Aquarium projects in the last 18 years. He is currently building our temporary quarantines as well as supervising installation of some of the specialist works and MEP.
Kumar Arumugam brings 17 years of experience from the Leisure and Entertainment industry, has an MBA and is heading up the Operations of the Aquarium. We had fun recently in a meeting with Wild Republic as we picked out many of the plush items for the shop!
Omanisation
We are very proud to be committed to "Omanisation" too. It is essential that we capitalise on the local talent, energy and commitment that this country has. There are no other Public Aquariums in Oman. So finding experience in animal husbandry is very difficult. However, we have a number of very talented Omani's in the team already.
Asaad Al Hasni is our Boat Captain and Diver Supervisor. Dr Juma Al Mamry, a well published and competent Marine Biologist, will head up our Conservation, Education and Research programmes. He has also spent many years surveying fish populations along the coast of Oman. He therefore knows where we can collect certain species and at what time. Local knowledge is so critical on a project like this where we collect most of the stock ourselves. The office is managed by Sharifa Al Balushi who also makes sure the procurement and recruitment processes run smoothly. This is critical when we are on tight timescales.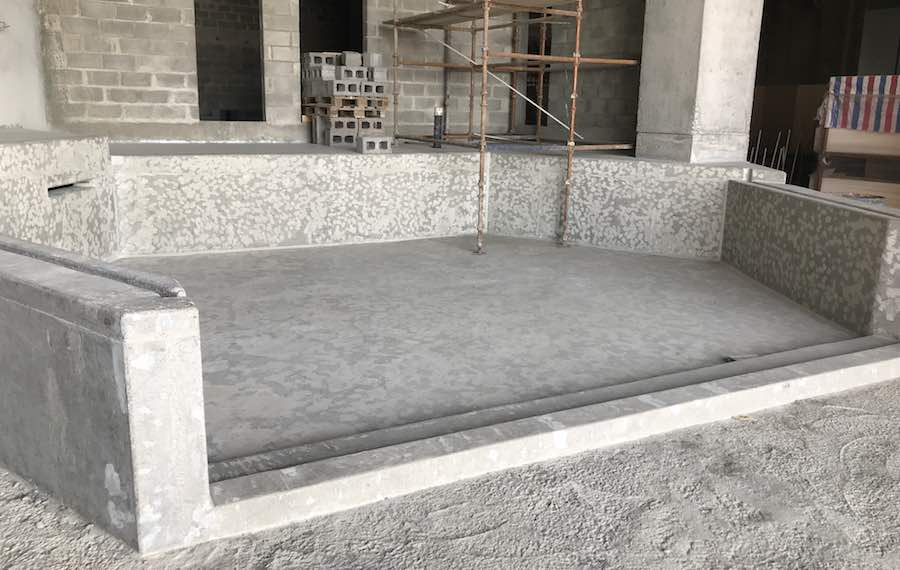 World Oceans Day
Antony and his team have been working hard recently, building our temporary quarantine facility. Although there is a permanent quarantine in the plans, it has not been finished yet. Anyone who has been involved in a start up project will know that the more tanks that are available for animals and the sooner they are ready, the better.
And that process starts now. The 3,000km of the Oman coastline is blessed with over 1,000 species of fish. It will certainly take the team several months to build the collection. We are getting close to summer now, where temperatures will reach 48 degrees Centigrade or higher. So fishing will be a challenge. However, Nick has a lot of experience from his time at Atlantis, Dubai. As a result, he is used to the summer heat.
So in the spirit of World Oceans Day I would like to focus on some initiatives that we are looking at in the run up to opening. Already we have formed a relationship with the Marine Biology department at Sultan Qaboos University. Recently we hosted our first student visit. This saw 18 Aquaculture students from the university come for a tour of the Aquarium site. The feedback was amazing. Students expressed their thoughts about how well the Oman Aquarium will show case the beauty of the Oman underwater world to other Omani's, as well as tourists.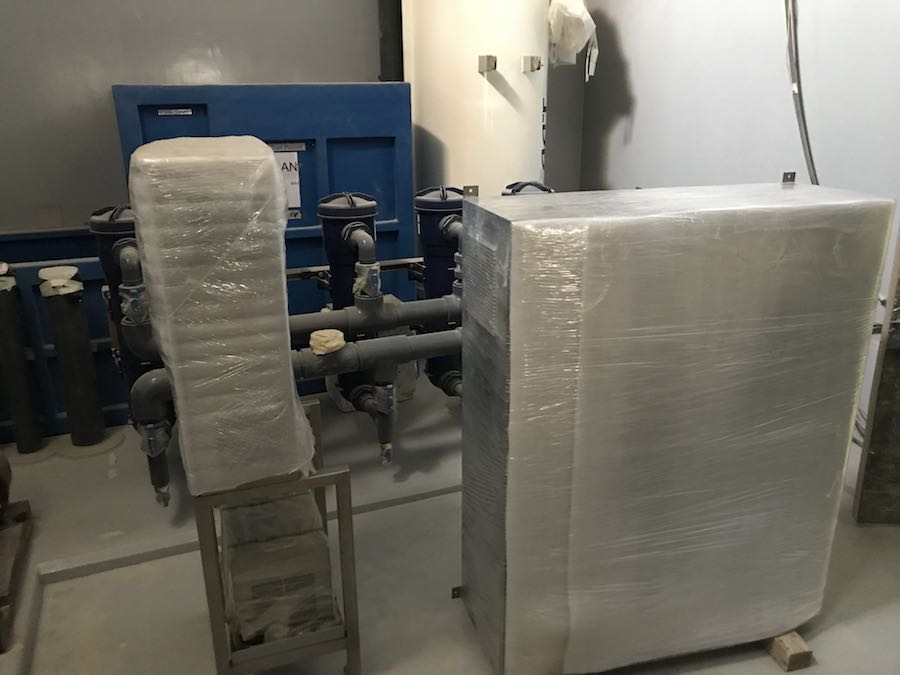 Conservation, Education and Research
Oman is a very humble and proud nation. It is important to highlight the amazing biodiversity that is found beneath the waves. But we must also raise awareness of the pressures that face the environment from pollution and over fishing. This is a critical mandate of the World Oceans Day initiative. This is where our education programme will be so important.
We are fully committed to developing wholesome and curriculum-based education programmes for all levels of students. We want to increase the number of citizens of the seas for the future. Dr Juma will be working with local schools and the Ministry of Education here in Muscat. He will develop these
programmes over the coming months so that they are ready to roll out as soon as we open. The children are our future. So we have a great opportunity to shape their thoughts with a visit to the aquarium.
Local team, local species
With regards to research, our Senior Aquarist, Manuel Romeo will lead a project. In this the aquarium will collaborate with peers from Sultan Qaboos University. They will study coral relocation and growth rates of a number of Oman coral species. We are also looking at fecundity and breeding behaviours of Amphiprion omanensis, which is a beautiful Clown Fish species. It is specific to Oman and only found in a few areas of Dhofar and Masirah. So even before opening, we are committed to World Oceans Day and developing the Conservation, Education and Research department of Oman Aquarium.
In closing, Sheikh Mahmoud Al Jarwani and our team here are delighted to share this video (above) with you. It highlights the progress of the development of Oman Aquarium.
Until the next Chapter, I hope you all had a happy and successful World Oceans Day.