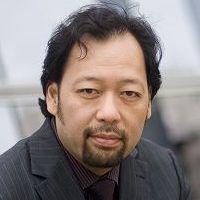 President/CCO
Falcon's Creative Group
Magpuri's work in creating media-driven attraction experiences began during his time at Iwerks Entertainment. He then served for a period as creative director at Universal Studios Florida. In 2000, he founded his own company, Falcon's Treehouse.
As media-based attractions are embraced by more and more operators around the world, the Orlando-based design firm has come of age. Key clients include SeaWorld Entertainment, Magpuri having worked on a number of projects for its parks in the United States, as well as for many other international clients. The wider Falcon's Creative Group also encompasses Falcon's Digital Media, an in-house media production business.