Falcon's Beyond Global, a fully integrated development enterprise for IP-driven parks, resorts, media and merchandise, is joining forces with Meliá Hotels International to plan and develop Katmandu, a world-class theme park in Punta Cana, Dominican Republic, creating a leading entertainment, dining and retail destination.
The $350 million investment will also include renovations at two of Meliá Hotels' Paradisus resorts in the area.
A world-class destination
The plan for a new entertainment destination is comprised of two phases. Firstly, Falcon's Beyond will develop Katmandu Park Punta Cana, bringing the popular IP to a new audience and combining it with cutting edge rides and experiences. This will include the world's first Suspended Theatre, immersing visitors in the stories of Katmandu.
Following this, phase two will see the addition of a premier entertainment, dining, and retail destination with popular brands, led by Falcon's Beyond.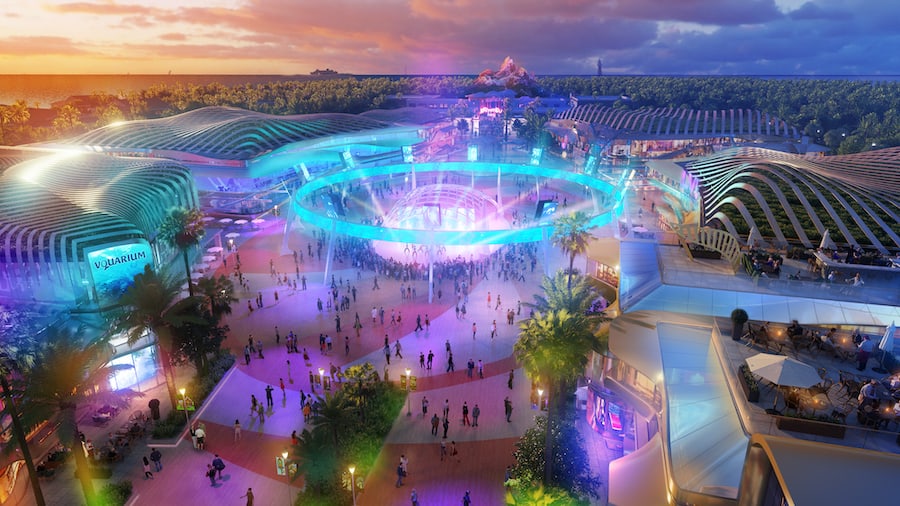 "The size and power of the entertainment brands we will be announcing early next year as part of phase 2, are truly amazing," says Cecil D. Magpuri, CEO of Falcons Beyond Global.
"This major joint venture between Meliá Hotels International and Falcon's Beyond in Punta Cana, an exceptional destination where we've been working for over 30 years, will become the first world-class theme park and entertainment destination in the Caribbean," says vice chairman and CEO of Meliá, Gabriel Escarrer.
Resort renovations
For more than three decades, Meliá Hotels International has demonstrated its commitment to Punta Cana, and now the hotel brand has announced plans to renovate two Paradisus properties in Punta Cana, including a rebuild of Paradisus Punta Cana, its first resort in the area. It will also renovate Paradisus Palma Real, with work on both expected to be finished at the end of 2023.
This renovation project will use sustainability principles and native landscaping to minimise the impact on the local environment, including cutting-edge water and waste management, energy efficiency, neutral emissions and a circular economy.
"Punta Cana is where our Paradisus by Meliá brand got started with the opening of Paradisus Punta Cana in 1995," says André P. Gerondeau, COO of Meliá Hotels International. "With this new plan, it will be replaced with a destination resort that adds a new degree of luxury to a brand that is loved by some of the most discerning travellers in the world, providing exceptional experiences based on an all-inclusive luxury service, extraordinary locations and a sustainable and responsible management philosophy".
Sustainability
Currently, Meliá Hotels International has 82 hotels certified by Earth Check and is ranked in the top two most sustainable hotel companies in the world. The company promotes social, cultural and economic well-being in local communities, supporting training and employment, inclusion and accessibility.
"350 million dollars will be invested by Meliá together with Falcon's Beyond Global, an investment that will impact the region and the country," says Luis Abinader, the Dominican Republic President. "This is the objective of this Government, investments and employment opportunities in the Dominican Republic."
"Together with Meliá and the Dominican Republic, we are truly creating a destination like no other—a new dimension of entertainment for Punta Cana," adds Scott Demerau, executive chairman of Falcon's Beyond Global. "This entertainment destination is designed to complement the beach and resort experiences day and night, providing a new reason for tourists to visit the Dominican Republic and enjoy everything the country has to offer"
Recently, Falcon's Beyond announced that it will use ride systems by Oceaneering Entertainment Systems in all of its new ventures, including its dark rides, Suspended Theatre, CircuMotion Theater and more.
Top image: Phase 1 of the Falcon's Beyond entertainment development features Katmandu Park, the first world-class theme park in the Caribbean, opening fall 2022.