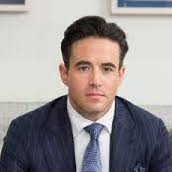 CEO
Village Roadshow Theme Parks
Clark Kirby has been CEO of Australia's Village Roadshow Corporation since 2009. The privately-owned company of the Kirby and Burke families owns a 40 per cent stake in Village Roadshow Limited, which in turn has interests in movie theatres, film production and theme parks. He stepped up to lead the latter division just last year.
Much of Village Roadshow's theme park interests are centred on the Gold Coast in Queensland, where it operates Sea World, Warner Bros Movie World and Wet 'n' Wild. Yet the company's footprint has expanded in recent years, both domestically and internationally.
As well as new Wet 'n' Wilds in Sydney and Las Vegas, it has also licensed the brand to a number of other properties in North America and just launched its first waterpark in China. Wet 'n' Wild Haikou opened in April, in partnership with local partners Guangxi Investment and the Mission Hills Group.