"Across that time I've opened many different theme parks. This is my 10th, which is amazing and the first for me in China, but I've worked across all our brands in Australia." Magill says, "We had Warner Bros Movie World, Sea World, Wet'n'Wild – one in Vegas, one in China, we opened both of them last year. We have Movie World in Germany, both parks in Las Vegas. Then our waterparks and a number of smaller attractions as well as our resorts."
EFT Rides created The Twilight Saga – Bella's Journey. This articulated vehicle ride is based on the much-loved Twilight franchise. "You get to see Bella and Edward kiss in the forest, and there is a lot of environmental effects, says Magill. "You are in the snow you feel cold, there is wind, you can smell the pine needles".
For fine dining, guests can experience the Capitol Club. "The food there is amazing," says Magill. We have tried really hard to make sure our food offering is to a much higher standard. The way it is plated, some of the food is themed, based on the IPs and so on."
Lionsgate Entertainment World also features the Oculus Lounge. The octagon-shaped bar includes several interactive tables. Guests can unlock a secret menu while they are drinking by interacting with the table. The atmospheric bar adds a different, quirky touch to the IP. "When you come in, it's quite dark, it's quite moody," says Magill. "We do molecular cocktails, mixologists – it's going to be my favourite part of the park!"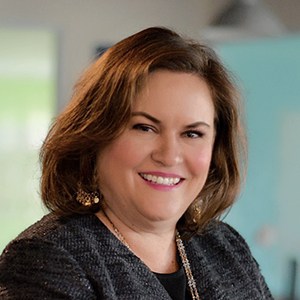 For Lionsgate Entertainment World, the choice to work with Thinkwell was a straightforward one, as Magill explains. "Thinkwell is just the best in the business when it comes to immersion and theming. And also when it comes to creating, conceptualising and creating the vision. They have really been the most wonderful partners. They have finished designing and creating the project which is coming to life in just a few weeks."
For Thinkwell, the project involved a lot of innovative design and some real firsts. Not only is the attraction the world's first vertical park, but it is also the world's first use of motorbike path changing technology.
"Considering its only 25,000 sqm, what we crammed into the space – it's very special," agrees Ryner. However, the design process was not without its unique challenges. "The great thing about space issues is the challenges force you to new creative ideas," says Ryner. "There are things that came out of playing around with this complicated space. The design is wholly unique because the space isn't like a flat ground like Warner Bros. So challenges always end up bringing the best out of everyone. I'm really proud of some of the solutions we came up with and how we bring people up into the vertical-ness of the space."
There is a huge local population within reach. Chimelong Ocean Kingdom is also nearby. With the shopping mall and the new National Geographic Experience, there is a lot to draw visitors to the area. Lionsgate Entertainment World is likely to attract a majority of visitors from mainland China, the greater bay area, and Macau. However, it also expects a percentage of international visitors.
"They have also been fantastic for us to work with," says Magill. "Lai Sun Group brought on the IPs which is Lionsgate. They then worked with Thinkwell to conceptualise the theme parks and Village Roadshow to take on the operations and run the park."
Ticketing information and details will be released shortly. Magill says, "We have priced fairly to the market and we have done a lot of work with our online travel trade agents."
Magill is clearly a fan of the new rides. She is also proud of the huge amount of work that has gone into creating the atmosphere. She raves about the VR motorbike ride featuring Jacob. When it comes to the ultimate Twilight fan question however, she is quick to answer, "Team Edward, definitely!"