The Greensboro Science Center has unveiled its 2020-2030 master plan, announcing expansions and renovations as part of The Gateway Project.
The GSC will invest as much as $45 million in capital improvements, which will support approximately 460 jobs and generate more than $80 million in economic impact during the 10-year period.
An aquarium, museum, zoo, and aerial adventure park, Greensboro Science Center is located in Greensboro, North Carolina.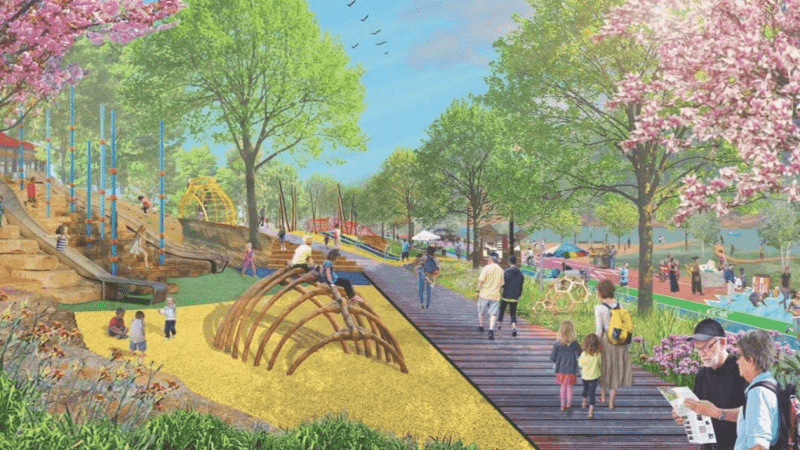 'The Gateway Project: Opening Minds and Building Futures through Science and the Arts' aims to build a one-of-a-kind destination for more than 700,000 visitors projected by 2020.
The Battleground Parks District (BPD) Project will revitalise the 400-acre area that encompasses the GSC, Country Park, Guilford Courthouse National Military Park, Forest Lawn Cemetery, Jaycee Park, Lewis Recreation Center, and Spencer Love Tennis Center.
The BPD aims to provide the community with a campus of endless exploration and opportunity, transforming it into the 'Central Park' of Greensboro.
Aquarium, museum, zoo, and aerial adventure park
As part of the renovations and expansions, the GSC plans to add nature play zones, areas for reflection, a boardwalk around the lake, and a promenade for F&B.
An outdoor amphitheater overlooking the lake will feature educational programming and entertainment, while a science-inspired sculpture will greet visitors as they approach the GSC on Lawndale Drive.
Further additions include:
Plaza 2.0 – The entrance plaza will undergo an art and technology facelift.
Iconic architectural gateways will theme, frame and define exhibits, creating immersive experiences for guests.
Suspended multimedia displays will tell interactive science stories.
Shark Reef will become a new Indo-Pacific habitat featuring interactive underwater cameras and storytellers.
Meerkat 2.0 will include an expanded multi-season space, as well as a bridge that allows guests to explore from above.
Gibbon 2.0 will include portals and tunnels to encourage new perspectives for both animals and humans. The gibbons will also get a new water feature.
Predator Path – Through sculpture, shadows and reflective blades of grass, guests will walk in the 'paw prints' of tigers as they discover the adaptations that help predatory and prey animals survive.
Domes of Discovery will be located throughout the zoo, creating gateways for interactive storytelling.
Immersive art and technology will feature throughout.
Becoming the 'Central Park' of Greensboro
Images: Greensboro Science Center