News
Crain's Chicago Business reports that the The Chicago Blues Experience is to open in Spring 2019. The privately run Chicago Blues Experience is raising $25 million...
Leading provider of multimedia content and technology solutions, Imagineear, has supplied its hand-held immersive multimedia guides for The Rolling Stones' Exhibitionism. The travelling exhibition first...
Features
Dominic Wigley joined Merlin Entertainments in 2014 as Group Health, Safety and Security Director. Less than a year later Merlin suffered their worst accident in the company's history. The...
Integrating technology has become a standard expectation in art museums. However, the Cleveland Museum of Art pushes the envelope so much further. The Cleveland Museum of Art's Gallery One...
The Design Museum's decision to relocate to the former Commonwealth Institute building in Kensington has had some unexpected consequences. Traditionally a museum with an unusually young visitor profile, it is...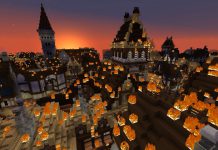 Gamification, the practice of using gaming techniques and games such as Minecraft to increase consumer engagement, has long proved its worth in the retail sector. Now, the...
Accounting for nearly 20% of Kazakhstan's GDP and 60% of total export earnings, crude oil prices are remaining stubbornly low. Few will disagree that it has taken a...
A £20m Heritage Experience dedicated to motorsport is to open at Silverstone in Northamptonshire, UK. Nearly half the money for The Silverstone Heritage Experience will be coming from...
Featured Events
This 100% practical class will take you from Novice or intermediate to Social Media and SEO Superstar in just one day.
Be part of the largest gathering of museum professionals in the world
Join for 3 days of informative fun! The conference includes a Golf Day, Members' meeting, attraction visits, themed summer party, Gala Dinner and lots...
This is your opportunity to make connections with more than 5, 000 professionals from 60 different countries who make buying decisions in the Asian market.