Blooloop partnered with AVIXA June 12th at the recent InfoComm exhibtion and trade show to deliver six education sessions. One of these focused on trends in retailtainment technology.
The shape of retail is changing. Bricks and mortar retailers are competing for time with online shopping and a myriad of leisure activities, and are increasingly looking to attractions to to enhance the retail experience. Interactivity, personalisation and entertainment are key trends facilitated by the latest technologies.
As most malls struggle to catch up with fast-moving consumer demands, inspiration can come from mixed use developments and theme parks. Blooloop drew together experts in destination design and the GM of one of the most exciting new mixed use developments in Orlando to discuss.
So what is retailtainment?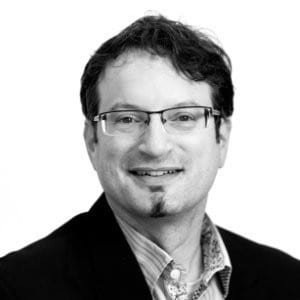 Louis Alfieri, Principal and Chief Creative Officer, Raven Sun Creative, explained the concept and development of Retailtainment. He described it as where bricks and mortar retail, entertainment and brand meet. He said it will "revolutionise the relationship between consumers and retailers".
"We're living in the age of convergence, a time of massive transformation. The boundaries between technologies, media, cultures, disciplines and more are dissolving as existing models are shattered and new relationships formed."
Times therefore, are changing. As an example, whereas a typical US mall might expect to have a 30 percent entertainment offering, AAA malls like Triple Five's American Dream will have a 55-60 percent.
Retailtainment technology
But as consumers become more demanding, the technology is "so much more than slapping a screen on a wall" said Louis. "Entertainment is the element that will draw guests into a mixed use development".
What works best in location based entertainment in a retail environment?
story
quality
perceived value
togetherness
innovation
perceived customer service
And in terms of technology, Louis said the trends to watch are:
Predictive Analytics
Real Time Customisation
Interactive Screens, Displays and Installations
3D Printing (the next age in immediate manufacturing is arriving)
Virtual Reality & Augmented Reality Experiences
Increased personalisation and customisation
Mobile Apps
Cashier-less Checkout
Show Experiences – Projection Mapping, Fountain Shows, Theatrical & Musical Performances, Art, Light and Content based Installations, Sports events, Food Festivals and Exploration / Play Areas
Louis writes more about brand storytelling in LBE here.
The importance of authenticity
Jackie Wolford, Director, Design Studio, AOA, has created experiences with well known brands such as Disney, Universal, Caribbean Cruise Lines, SeaWorld, Sands, One Vanderbilt, Jane Goodall and Virgin. She discussed her work and also gave an overview of the key challenges and trends in technology in retailtainment.
When designing attractions Jackie says the number one demand from clients and guests is authenticity. The key is authentic storytelling and this can be made more engaging for visitors using technology.
However, "simplicity is the key" when adding technological solutions. Guests have a short attention span and "if it takes longer than a minute you've lost them".
In terms of keeping guests' attention, personalisation and interactivity are new goals which are achieved by data collection. "A longer linger time comes from establishing an AI database of guest information."
Jackie highlighted the difficulty in designing destinations over a lengthy construction time period when technology is moving so quickly. The answer is an approach of "hurry up and wait". This means quickly creating a basic initial plan to allow construction to continue. And then coming back into the project near the end to finalise the attraction with the benefit of the latest technology.
Often experiences are driven by media. In emerging markets there is also a "lack of quality IP" which can be a problem.
Jackie then finished by discussing how "projection mapping is at the forefront of the new old". Although spectacular, we are getting used to seeing these kind of effects. However, there are interesting developments around combining a live show with projection and also high speed mapping.
ICON Park – a model of a modern entertainment destination
John Stine is General Manager and Director of Business Development, ICON Park. ICON Park is a 20-acre, entertainment destination in the heart of Orlando's International Drive. The development includes retail and F&B as well as entertainment like the Wheel, SEA LIFE Orlando Aquarium, Madame Tussauds Orlando and SKELETONS: Museum of Osteology. In addition there is a 7D Dark Ride Adventure and StarFlyer Orlando, the world's tallest swing.
John was then able to tie the session together from the perspective of the operator. He talked about the development of ICON Park as a model of a modern entertainment destination. he also talked about its recent rebranding.
ICON Park welcomes 3 million visitors a year, generating $100 million in revenue. The development "fills the spaces between theme parks" for tourists staying around Universal Boulevard with the opportunity to "shop, dine, join and play".
"As a result, ICON Park is a great example of how retail and leisure are merging. It also highlights how the distinction between retail and attractions is fading as people go to destinations for experiences."
Thanks to our fantastic speakers for their thoughts on this exciting and fast moving topic.
Diagon Alley at Universal Studios courtesy AOA who also provided Project Management and Technical Direction. Morimoto Asia, Disney Springs courtesy AOA.