Pumar Architekten are constructing a new aquarium for the world's oldest zoo, Tiergarten Schönbrunn, also known as Vienna Zoo.
The company won an international competition to create the attraction, which will be located in the rear of the zoo, between the rhinoceros enclosure and the rainforest house on the hillside.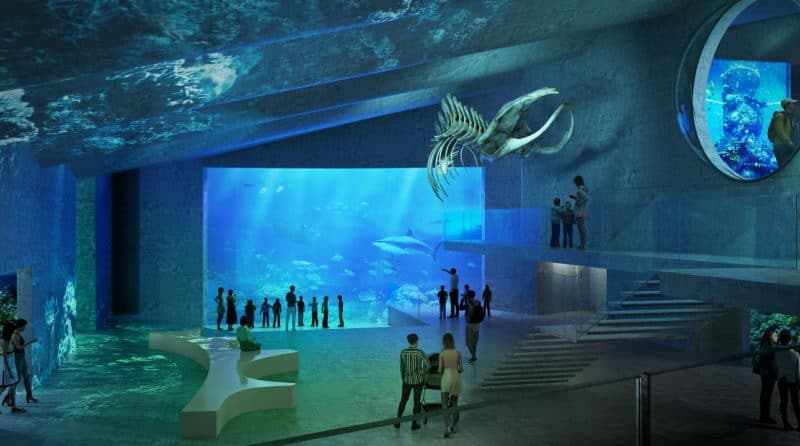 The aquarium, set to open in 2023, will feature a 'Visitor Walk', which goes underwater and proceeds up a path along different aquariums until it reaches a mangrove area across the water surface.
From there, the path leads downhill, submerging visitors until they reach a large shark tank and exit after various seawater basins. Most of the aquarium will be underground.
Elsewhere, Long Beach, California's Aquarium of the Pacific has opened its new Pacific Visions wing. Designed by US-based architecture and planning firm EHDD, the new glass building houses a state-of-the-art immersive theater and interactive art installations.
In Florida, Mote Marine Laboratory has chosen a construction management team to build the Mote Science Education Aquarium (Mote SEA). Mote SEA will be an 110,000-square-foot hub of marine science education and outreach.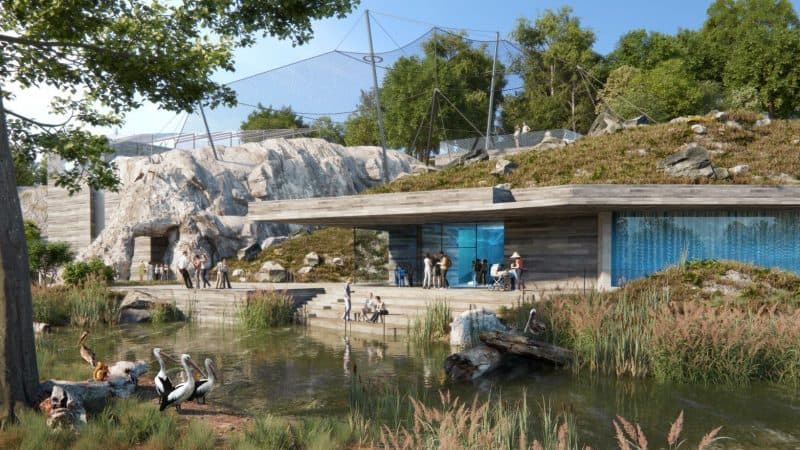 Images: Pumar Architekten