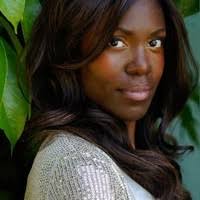 Chief Development Officer
Mycotoo
Forjindam, who also serves as Mycotoo's senior creative director, founded the California-based entertainment development agency together with Cliff Warner and David Wally. The MFA Graduate (Colombia University, NYC) prides herself in creating distinctive guest experiences in location based entertainment.
With Riva Creative, she guided creative direction, show writing and concept development for Bollywood Parks Dubai. Previous projects include the 2011 Grammy's After Party, Los Angeles Downtown Latin Museum Gala Opening, Sonic corporate tours and T-Mobile HTC's regional product launch, plus work with Thinkwell, Helios Inc and Lionsgate Entertainment.
Forjindam also retains a role as editorial director of lifestyle publication Nouveau Magazine. Mycotoo recently worked with Giant Spoon to create the Blade Runner 2049 installation at Comic-Con, and the uniquely immersive Westworld experience at SXSW.