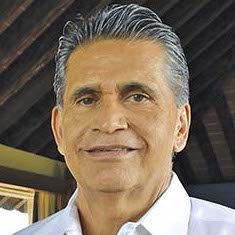 President/ CEO
Grupo Experiencias Xcaret
An architect by trade, Miguel Quintana Pali has built up one of the most signifcant and arguably sustainable tourist offerings on Mexico's Riveria Maya.
The Xcaret eco-tourism destination opened in 1991. Today it comprises a collection of experiences including a waterpark, ziplines, snorkelling, sea trekking, dolphin encounters, stalactite caves and various beachside and riverside recreational activities. Cultural attractions include a replica Mayan village with artisans at work, museum and the Gran Tlachco theatre.
Xcaret remains a hotspot for visitors to Cancun, yet thanks to the diversity of experiences on offfer and the way in which they are presented, it never feels like it is over-exploiting its rainforest surroundings.
The company has ambitipus plans in the hotel market and recently announced it would be creating its seventh theme park, Xavage.